Media Inquiries
Latest Stories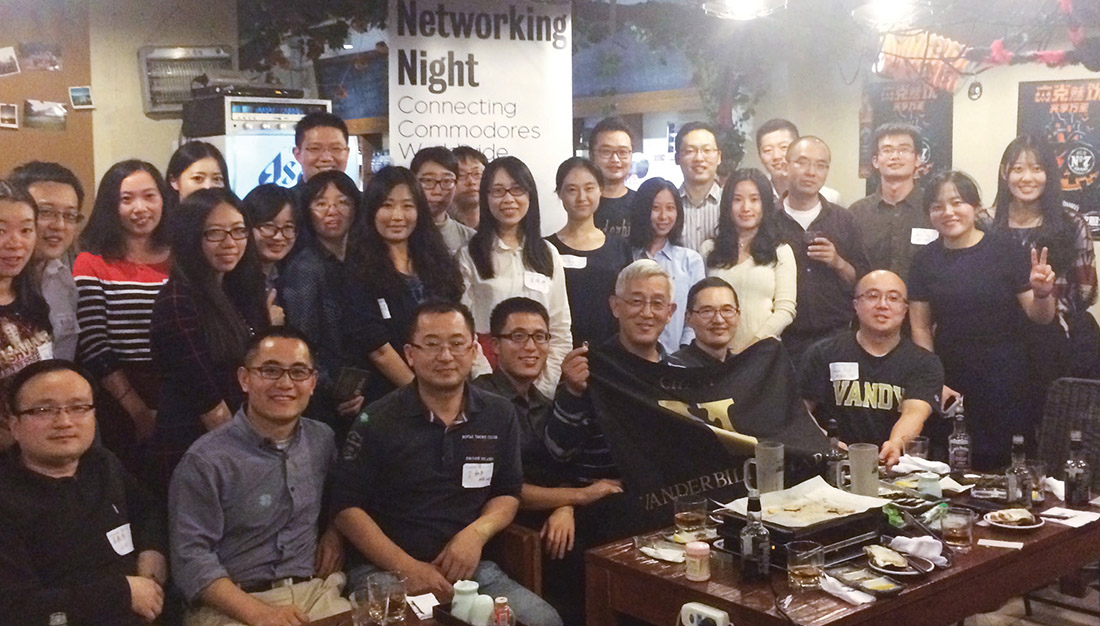 Vanderbilt's second annual Networking Night drew 920 alumni in 34 cities Nov. 5. The atten­dees represented a diverse range of university schools, class years and industries, each seeking to strengthen their professional connections.
After a great experience at the 2014 event in Raleigh, North Carolina, Cathy Downs, BA'85, was happy to return in 2015.
"Last year I hadn't planned to attend, but my husband [Don Downs, BE '83] encouraged me to," Downs says. "I met Diane Royle [BA'87] at the event, and she told me about an opening in her department at the University of North Carolina–Chapel Hill. After a lengthy interview process, we now work together."
Vanderbilt University Networking Night is an annual series of business happy hours sponsored by local chapters of the Vanderbilt Alumni Association on a single day. The event is intended to illuminate the dynamic networking opportunities available within each alumni chapter. The 34 participating cities included three international locales: London, Beijing and Shanghai.
Like last year, Networking Night attracted many alumni who had never before attended a chapter event. In fact, in a follow-up survey, 40 percent of those who responded said it was their first—and 95 percent said they would attend future events.
The Alumni Association offered a free webinar, "Network Like a Rock Star," to help alumni make the most of Networking Night, along with a helpful guide of networking tips.
However, as proven by Downs, the most important tip is to show up. "I'm really glad I attended in 2014 because I wouldn't have found out about the position otherwise," she says.
Alumni shared their Networking Night excitement via social media. A collection of their posts can be seen at vu.edu/vunnrm.
—MATT ANDERSON
---