Three Vanderbilt alumni named to Forbes 30 Under 30 list
Feb. 10, 2016, 11:06 AM
Three Vanderbilt alumni–the co-founder of a digital innovation company, the founder of a creative services agency specializing in crowdfunding and an education reformer–have been named to Forbes "30 Under 30." The fifth annual list recognizes rising stars across the fields of energy, education, entertainment, marketing and more. Forbes started with an initial screening list of more than 15,000 people and describes the 600 women and men featured as "America's most important young entrepreneurs, creative leaders and brightest stars."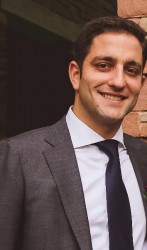 Nick Cromydas, BA'09, is a co-founder of New Coast Ventures, a digital innovation company. The company launched in 2013 and, according to Forbes, "brought in more than 50 clients and more than $1 million in revenue in the past year." Cromydas is a VUconnect career adviser and has volunteered for the Student-Alumni program Opening Dores and for his Reunion in 2014.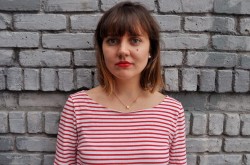 Alex Daly, BA'10, is the founder of Vann Alexandra, a creative services agency that specializes in crowdfunding. Daly began managing clients' crowdfunding campaigns while working as a film producer before transitioning full time in 2014. Her team of three serves 40 clients.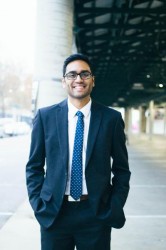 As project director at The New Teachers Project, Aneesh Sohoni, MPP'13, works to advance educational reform by working with school districts on college and career-ready standards. His strong educational background also includes stints with the Tennessee Department of Education and Teach for America.
Learn more about the "30 Under 30" list on the Forbes website.