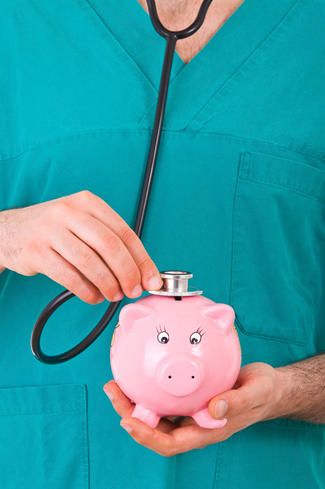 Along with physical and emotional health, financial health is a significant component of overall well-being. Although many of us feel that everything would be better if we just had more money, more money can also mean more problems if you don't know how to manage it.
Financial security, or a sense of knowing you have the income and savings to maintain a standard of living, is the primary component of financial health. Knowing more about your finances can offer that security and may result in significant financial growth as well as long-term stability.
The counselors at Work/Life Connections–EAP do not offer financial counseling or advice, but they can direct you to available resources to assist you in improving your financial health and overall well-being. Here are a few resources to consider:
Work/Life Connections–EAP and SmartDollar, a Dave Ramsey financial education program, are partnering for a pilot program at Vanderbilt to offer a no-cost, holistic approach to personal finance. The SmartDollar program is an online program that strives to help employees get out of debt, create and follow a spending plan, and save for future needs such as retirement. An employee creates a personalized user account.  Your personal financial information remains confidential and is not shared with anyone at Vanderbilt. Employees must use this enrollment link in order to participate at no charge.
If you would like personalized assistance in connecting to financial health resources, please contact Work/Life Connections–EAP at (615) 936-1327 or contact us online.  ​