Media Inquiries
Latest Stories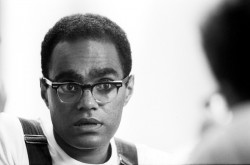 Robert P. Moses and Ruth Turner Perot, two civil rights activists who were interviewed by Robert Penn Warren for his 1965 book Who Speaks for the Negro?, will join the Rev. Kelly Miller Smith Jr. at Vanderbilt University Feb. 10 for a panel discussion. Smith Jr.'s father was a prominent civil rights leader who was also interviewed by Warren for the groundbreaking publication.
"Recovering Lost Voices: Robert Penn Warren and the U.S. Civil Rights Movement" will take place at 4 p.m. in Sarratt Cinema.
Warren, a poet, novelist, critic and professor who graduated summa cum laude from Vanderbilt in 1925, traveled throughout the United States in early 1964 to interview nationally known civil rights leaders as well as others working in the trenches whose names might otherwise be lost to history.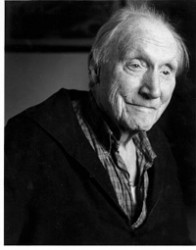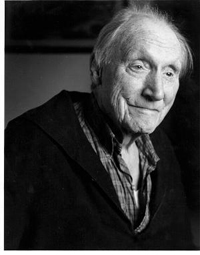 Digitized versions of the original reel-to-reel recordings Warren conducted with Martin Luther King Jr., Malcolm X, and other key 1960s civil rights activists are now searchable through the Who Speaks for the Negro? archive housed at Vanderbilt.
Moses served as a field secretary for the Student Non-Violent Coordinating Committee (SNCC) after earning a master of arts in philosophy from Harvard University, and initiated SNCC's Mississippi Voter Registration Project. He also helped lead the Council of Federated Organizations, a coalition of the Mississippi branches of the four major civil rights organizations, into the Mississippi Summer Project, also known as Freedom Summer. This was a campaign to register African American voters in Mississippi.
Moses was a founder of the Mississippi Freedom Democratic Party, which challenged the right of the all-white Mississippi Democratic Party delegation to participate at the 1964 Democratic National Convention. Although Moses' group refused to accept the two "at-large seats" compromises offered by the Democratic Party, the protest brought attention to disenfranchised African Americans and built support for the Voting Rights Act of 1965.
During the 1980s Moses was awarded a MacArthur Foundation Fellowship and started the Algebra Project, a national, nonprofit organization that uses mathematics as an organizing tool to ensure quality public school education for every child in America. Moses is co-author of Radical Equations: Civil Rights from Mississippi to the Algebra Project. For the past four years, he has been a visiting lecturer at NYU School of Law.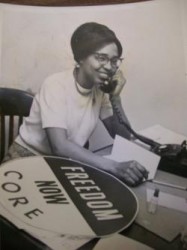 Perot, a graduate of Oberlin College, played a key leadership role in the Congress of Racial Equality (CORE) as executive secretary of the Cleveland branch from 1963 to 1966. She was an influential member of CORE's National Action Council and provided key staff support for the formulation of CORE's education and community development policies.
Perot is co-founder and executive director/CEO of Summit Health Institute for Research Education Inc., established in 1997 to work to eliminate health disparities and assist communities of color in attaining optimal health.
Since 2001, Perot has championed the collection and reporting of racial, ethnic and primary language data. Perot is a recipient of the Congressional Black Caucus Health Braintrust's Healthcare Hero Award and Families USA's Consumer Advocate of the Year Award.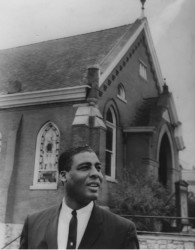 Smith Jr. is pastor at First Baptist Church, Capitol Hill, the same historic church led by his father from 1951 until his death in 1984. Smith Sr., who had earned a bachelor of arts from Morehouse College and a bachelor of divinity from Howard University, helped organize and support the students taking part in the sit-ins that led to the integration of Nashville's downtown lunch counters. He also founded the Nashville Christian Leadership Council, an affiliate of the Southern Christian Leadership Council, led by Martin Luther King Jr.
Smith Hall, located in Moore College on the Vanderbilt campus, pays tribute to Smith Sr., who served as assistant dean of Vanderbilt Divinity School from 1969 until his death in 1984. In addition, Vanderbilt Special Collections houses the Kelly Miller Smith Papers.
Smith Jr. grew up in Nashville and attended Vanderbilt Divinity School before earning a master of divinity from Interdenominational Theological Center in Atlanta in 1983. He later received a doctor of ministry from United Theological Seminary in Dayton, Ohio.
This event, which is free and open to the public, is co-sponsored by the Bishop Joseph Johnson Black Cultural Center, the Office of Inclusion Initiatives and Cultural Competence, the Robert Penn Warren Center for the Humanities, and Warren College. A reception will follow the discussion.
For more information, email Terry Tripp or call (615) 343-6240.