Media Inquiries
Latest Stories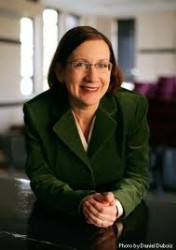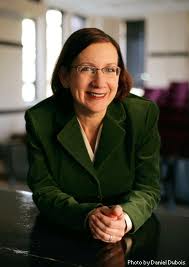 Katharine Donato, professor of sociology, has accepted a sabbatical appointment for the 2016-17 academic year as a visiting scholar with the prestigious Russell Sage Foundation. Every year, the foundation awards up to 17 residential fellowships to scholars in the social, economic and behavioral sciences who perform research relevant to the foundation's mission to analyze social and economic conditions in the United States. Scholars live and work at the foundation's New York City headquarters.
While in residence, Donato, who specializes in human migration, will analyze how race and gender affect how immigrants find their place in the United States. She will investigate how marital status and education affect female immigrants' labor force participation and employment, as well as how immigrants construct or reconstruct their identities in order to assimilate into this country's existing racial hierarchy.
"It is an honor to spend a year in New York City at the foundation among a great group of scholars," said Donato. "RSF has had a long history welcoming highly accomplished scholars into their visiting scholars program, and much of their scholarship has contributed to U.S. policy debates about immigration. I hope that my work will also contribute to these debates."
The Russell Sage Foundation was founded in 1907 for the improvement of social and living conditions in the United States. Today, the foundation's focus is on building the methods, data and theoretical fundamentals needed to accurately identify social problems and inform effective social policy.