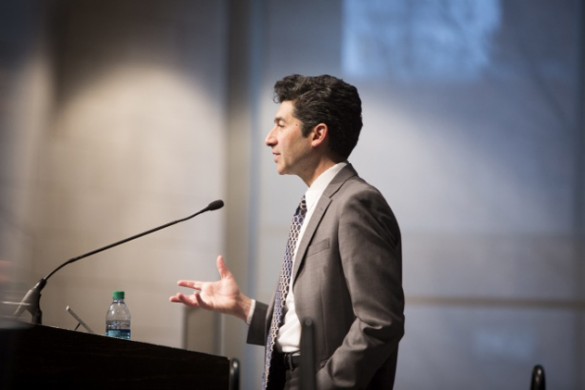 The Diversity, Inclusion and Community Committee held the first in a series of town hall meetings for staff Jan. 21 at the Student Life Center. Appointed by Chancellor Nicholas S. Zeppos last fall, the committee is charged with presenting to him by July 1 its vision of a diverse and inclusive community at Vanderbilt as well as recommending concrete actions for achieving that vision.
"In August, Chancellor Zeppos announced to the Faculty Assembly and to the university community that diversity and inclusion are the most important priorities for the university today," said committee co-chair Keivan Stassun, senior associate dean for graduate education and research in the College of Arts and Science, who moderated the Jan. 21 event along with committee member Joe Bandy, assistant director of the Center for Teaching.
"We take our charge from the chancellor very seriously," Stassun said. "Between now and July, we are engaging in an iterative process of listening to the major stakeholders and constituencies at Vanderbilt so that we can do our work informed by the real, lived experiences of as many members of the university community as possible. We want to hear what the issues are. We want to hear what your aspirations are so that we can incorporate those into the vision. And we want to get your suggestions about how to work toward that vision."
The 22-member Diversity, Inclusion and Community Committee is working closely with a student advisory group, a staff advisory group and members of the Faculty Senate to ensure that a variety of voices are heard.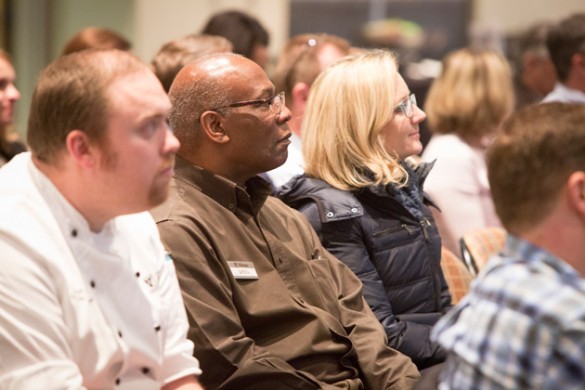 "One of the things that we've been hearing is that many staff wish to be recognized as the truly integral part of the Vanderbilt community that you are," Stassun said. "We hear from the students that in many cases, it is staff who are the frontline interaction that students have in their day-to-day lived experience at Vanderbilt.
"We are hearing from staff that there is an opportunity for recognizing and more fully engaging them in that crucial work of interacting with students, of educating students, of helping students to learn in a holistic way during their time here, and that staff welcome a transparent, open system of accountability to the mission of the university," he said.
These initial talks have yielded both immediate and long-term recommendations for increasing diversity and inclusion at Vanderbilt. Among the actions that can be taken quickly are better highlighting the importance of staff to the university's mission, getting more faculty and staff into diversity training, and creating more pathways for staff involvement. Long-term recommendations include improving staff hiring and retention, diversifying the staff, increasing staffing to diversity programs, and establishing better wages, benefits and pathways for advancement.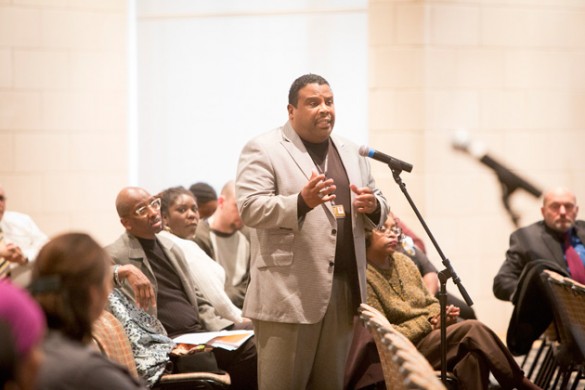 For example, Vanderbilt Chief of Police August Washington described the system for promotion and retention adopted by his department that has been a source of pride for all Vanderbilt University police and security personnel and has enabled the unit to achieve a high rate of promotion, retention and satisfaction. Many staff in attendance at the town hall responded that this type of clear pathway for advancement would be welcomed across the university.
As the committee continues its work, it is asking all members of the Vanderbilt community to consider and respond to the following questions:
What recommendations do you hope will come out of this committee?
What works already, and what should be expanded?
What is your vision of an inclusive campus?
What will be needed to make this vision real?
How can we involve you more?
For more information about the Diversity, Inclusion and Community Committee's work and how to get involved, visit the committee's website.