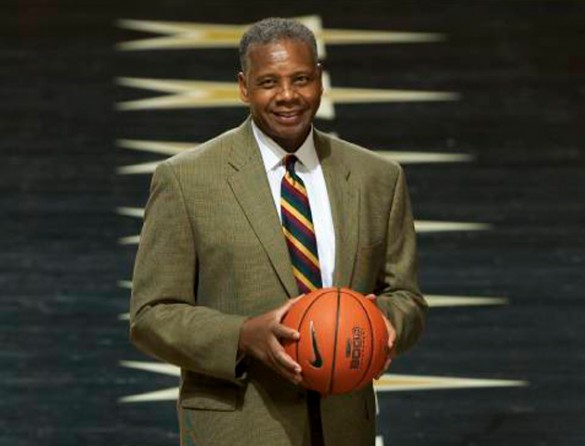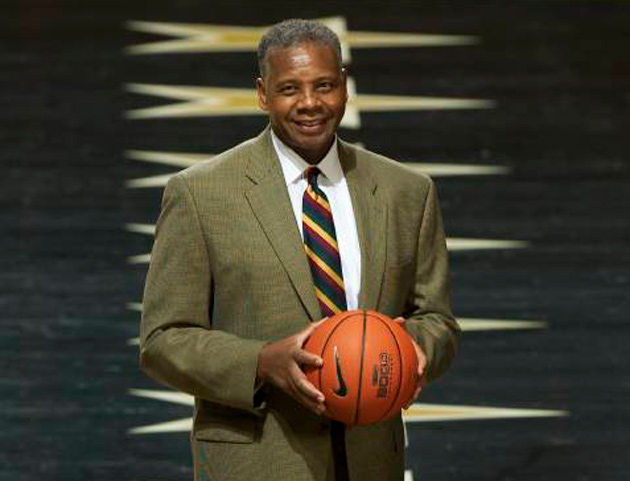 The Commons Reading for the 2016-17 academic year will be Strong Inside: Perry Wallace and the Collision of Race and Sports in the South by Andrew Maraniss. Provost and Vice Chancellor for Academic Affairs Susan Wente and Vanessa Beasley, dean of The Martha Rivers Ingram Commons, announced the selection Jan. 25.
An annual tradition, the Commons Reading is a book all incoming first-year students are asked to read during the summer before they arrive on campus. The reading will be discussed at The Ingram Commons and across campus during the students' Vanderbilt Visions groups and in other contexts. The nomination process for selecting the work was open to all Vanderbilt students, faculty and staff, with the most popular suggestions reviewed by a university-wide committee. The final decision was made by the 10 faculty heads of house who live on The Ingram Commons.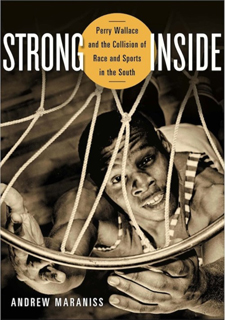 Strong Inside is the biography of Wallace, a Vanderbilt alumnus and sports and civil rights pioneer, who was the first African American to play basketball in the Southeastern Conference beginning in the 1966 fall semester. The book details the often-brutal physical and verbal abuse he endured at the hands of bigots during road games as well as the social isolation he felt on campus. Wallace's honest introspection reveals his inner thoughts throughout his journey. Strong Inside is not only the story of a trailblazing athlete, but also of civil rights, race in America, a campus in transition during the tumultuous 1960s, the mental toll of being a pioneer, decades of ostracism, and eventual healing and reconciliation with the university.
"Perry Wallace's experience reminds us that even in society's bleakest hours, we must always strive for what is right and what is just," Chancellor Nicholas S. Zeppos said. "As an institution, we continue on a path of racial and social justice, of diversity, of inclusivity. Perry provides an example of determination and enlightenment and offers inspiration for future generations."
After making SEC history at Vanderbilt, Wallace went on to graduate from Columbia University Law School and serve as an attorney for the U.S. Department of Justice. He is now a professor of law at American University. During Homecoming and Reunion activities in October, Zeppos announced Vanderbilt would establish the Perry E. Wallace Jr. Scholarship to be awarded to an undergraduate in the School of Engineering, where Wallace earned his bachelor's degree in 1970.
"Vanderbilt actively seeks out a diverse community with many voices because it makes the university a richer, stronger, more vibrant institution, one where learning takes place in the classroom and the library, in residence halls and at social events," Wente said. "This learning flows in all directions on campus, but it can only flow when we allow members of our community to express the full spectrum of their beliefs and ideas.
"[lquote]I am pleased that our incoming students will have the opportunity to learn more about this important time in Vanderbilt's history and will be able to have meaningful conversations about the story's significance today," Wente said.[/lquote]
Strong Inside was written by first-time author Maraniss, a graduate of Vanderbilt's College of Arts and Science. Maraniss spent eight years working on the book at night and on weekends outside of his job as a partner at the Nashville public relations firm McNeely, Pigott & Fox. He previously had written about Wallace for black history class term papers while a student at Vanderbilt from 1988 to 1992. Maraniss attended Vanderbilt on the Fred Russell–Grantland Rice sportswriting scholarship and was the associate director of media relations in Vanderbilt's athletic department from 1992 to 1997.
Published by Vanderbilt University Press in December 2014, Strong Inside debuted on the New York Times best-seller lists in both the sports and civil rights categories and remained on both lists for four consecutive months. The book received Special Recognition honors at the 2015 Robert F. Kennedy Book Awards, becoming the first sports-related book to be recognized in the program's 35-year history. It also received the 2015 Lillian Smith Book Award, created in 1968 and considered the South's oldest and best-known book prize.
"The fall of 2016 is exactly 50 years after Perry Wallace matriculated into Vanderbilt University for his first year of college in 1966. The selection of this book for the Class of 2020 is therefore well-timed in addition to its other many wonderful attributes," Beasley said. "Discussing the book with their peers and faculty members will teach our newest students a great deal about Vanderbilt's history, and it will also provide robust opportunities to reflect on questions related to identity, resilience, inclusion and integrity, such as: Who do we want to be, as individuals and as a community, as we move forward? How can we make choices today that will help make Vanderbilt even better tomorrow?"
The entire Vanderbilt community is encouraged to read Strong Inside and to contribute to the campus-wide discussion of the book and the themes it examines. Those who have questions or are interested in collaborative efforts may contact Nina Warnke, assistant dean for academic affairs in the Office of the Dean of The Ingram Commons, at nina.warnke@vanderbilt.edu.