Media Inquiries
Latest Stories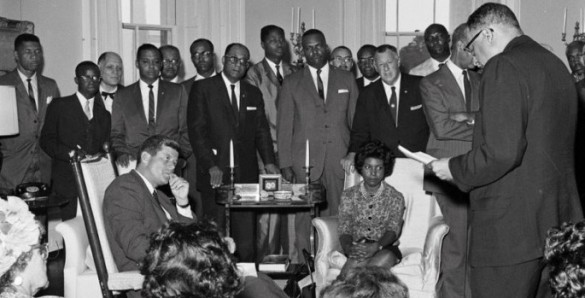 Essays on President Kennedy and the civil rights movement; relations between the United States and Haiti; and feminism as represented by "The Mary Tyler Moore Show" are included in the debut edition of a history journal started by undergraduate students at Vanderbilt University.
The Vanderbilt Historical Review released its first issue (Spring 2016) on January 12. It has articles written by students from Vanderbilt, Boston College, University of Chicago, University of Edinburgh, Stanford University, Yale University and University of Virginia.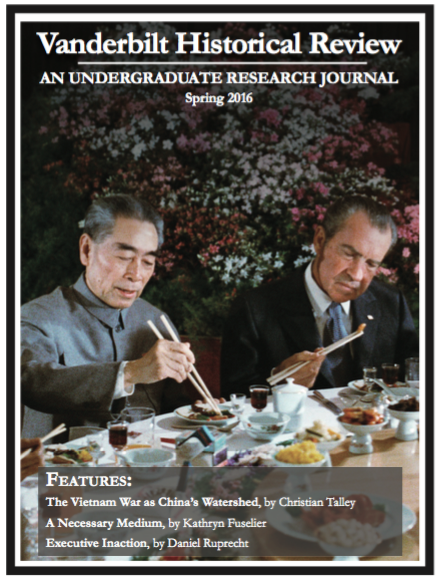 "We worked diligently over the past semester to create a publication that is scholarly in its research yet still expounds upon diverse and compelling topics that are relevant to the present day," said Robert Yee, editor-in-chief and a junior at Vanderbilt majoring in history and economics.
Undergraduates, working closely with the history honor society Phi Alpha Theta, created the Review to showcase exceptional work by students and provide a forum dedicated to topics relating to history and historiography.
"My colleagues and I have been deeply impressed by the analytic rigor and consistently high writing standards evident in all the articles," said Joel Harrington, Centennial Professor of History and chair of the department at Vanderbilt University. "We are also very proud of Robert and his editorial team for producing such a high quality scholarly publication."
Plans call for a semiannual publication schedule going forward.
The publication includes a History at Vanderbilt section, which highlights a significant historical activity or event on the Vanderbilt campus. The first issue features a story about Vanderbilt's Holocaust Lecture Series, the longest running program of its kind in the United States.
Submissions for the fall edition of the Vanderbilt Historical Review will be accepted until 12 p.m. Jan. 29. The primary author or authors must be an undergraduate, or must have graduated within the past six months.