Media Inquiries
Latest Stories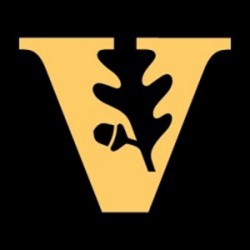 Janiece Harrison, a finance, administration and research administration leader with 25 years of experience at Vanderbilt, has been named as the director of the newly created Sponsored Programs Administration (SPA), Provost and Vice Chancellor for Academic Affairs Susan Wente announced today.
"Janiece has an excellent track record of providing leadership and support for faculty research programs," Wente said. "Our investment in this new office is designed to ensure our faculty have the resources they need for their pursuit and management of funding to support the interdisciplinary and ground-breaking research that is a foundation of the university's Academic Strategic Plan."
Following the re-organization of Vanderbilt University and Vanderbilt University Medical Center, the new Sponsored Programs Administration office will support all faculty and staff employed by Vanderbilt University, as well as all Vanderbilt University students. Faculty and staff employed by the new VUMC will continue to be supported by the Office of Sponsored Programs and the Office of Contracts Management in the VUMC Office of Research.
The new university SPA office will provide pre-award support to faculty for their grant and contract proposals to external funding agencies such as the National Institutes of Health, the National Science Foundation, the National Endowment for the Humanities and the departments of Defense and Energy, as well as many other federal and non-federal sponsoring agencies. The support will include proposal preparation, submission and tracking. The office also will provide non-financial post-award administration and management support.
Harrison, who will officially begin her new role Jan. 21, was named to the position following a national search launched in October 2015 and chaired by Vice Chancellor for Administration Eric Kopstain.
"Sometimes things do work out perfectly. Initially, Janiece was a member of the search committee for this position and then decided to recuse herself from the committee to become a candidate. There is no one better qualified to take on this critical role at such an important moment for Vanderbilt," Kopstain said. "Janiece's understanding of the Vanderbilt culture combined with her intrinsic service orientation will be invaluable to the Vanderbilt faculty and our research enterprise."
The model for the new office was recommended by the Pre-Award Working Group, which Wente created and Kopstain chaired. The group was created in May 2015 and was charged with gathering faculty and staff input to develop and recommend a structure and operating model for pre-award sponsored programs support for all groups supported by the provost. The new Vanderbilt University office, Sponsored Programs Administration, is premised on a singular, integrated organizational model. It is being set up now with the expectation that it will be fully functional by the end of February.
"Vanderbilt University is a leading research university with an uncommon combination of world-class scholars working collaboratively to address today's most challenging questions," Harrison said. "I am excited to have this opportunity to serve the university and work with my colleagues across campus to provide faculty and administrative staff with exceptional service in proposal development and submission and award administration."
Harrison most recently served as associate dean for finance and administration in the School of Engineering, where she provided overall leadership and support of financial and administrative operations of the school and served as a member of the provost's finance team. Harrison joined the Vanderbilt Division of Sponsored Research in 1990, where she served as assistant director until 2000. From 2000 to 2008, she served as assistant director of the Vanderbilt-Northwestern-Harvard/MIT Engineering Research Center and grants manager for the Department of Biomedical Engineering.
Prior to joining Vanderbilt, Harrison served as grants review officer from 1987 to 1990 at the Meharry Medical College Office of Research and Support Services.
Harrison earned her bachelor of arts in zoology from the University of Texas at Austin in 1976 and her master of arts in biology from Vanderbilt in 1980.