On Wednesday, Jan. 13, Columbia University environmental law professor Michael Gerrard will deliver a lecture at Vanderbilt Law School titled "The Paris Climate Agreement: A Review and Assessment." After a brief reception, Chancellor Nicholas S. Zeppos will introduce an interdisciplinary roundtable of Vanderbilt experts titled "After Paris: What Next?"
Both events are free and open to the public.
Lecture: "The Paris Climate Agreement: A Review and Assessment" (3:15 p.m.)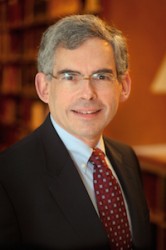 The program begins at 3:15 p.m. in the Hyatt Room with the lecture by Gerrard, who is the Andrew Sabin Professor of Professional Practice at Columbia Law School, on the outcome of the Paris Climate Agreement. This agreement—to take initial steps toward limiting further global warming to less than 2 degrees Centigrade—was universally adopted by 190 nations, including the United States.
Gerrard practiced environmental law for three decades before joining the Columbia Law faculty, and currently serves as the director of the Sabin Center for Climate Change Law at Columbia Law School and chair of faculty for Columbia University's Earth Institute. He has written or edited 11 books on climate law and served as the 2004-2005 chair of the American Bar Association's Section of Environment, Energy and Resources.
"As both a highly experienced environmental lawyer and one of the nation's leading researchers on the law of climate change, Michael Gerrard will provide valuable insight into the legal implications of the Paris Agreement," said event co-organizer J.B. Ruhl, David Daniels Allen Distinguished Professor of Law and co-director of the Energy, Environmental and Land Use Program.
The lecture will be followed by a brief reception in the North Lobby.
Roundtable: "After Paris: What Next?" (5 p.m.)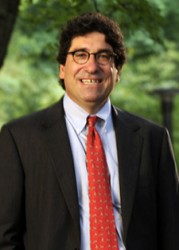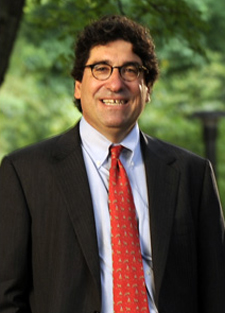 At 5 p.m., Chancellor Nicholas S. Zeppos will introduce the roundtable, which will take place in Flynn Auditorium.
The panelists, an interdisciplinary group of Vanderbilt faculty and students, will look at future opportunities for climate change action and discuss the roles Vanderbilt students and faculty can play in addressing the challenges ahead.
"Climate change is the most interdisciplinary challenge imaginable," said roundtable co-organizer Beth A. Conklin, associate professor and chair of anthropology and director of Vanderbilt's Eos Environmental Project. "Health and medicine, law, and social science will confront new diseases, displacement, migration, civil conflicts, struggles over resources and injustice. Business and engineering will see huge openings for new products and technologies. And the humanities are key to thinking about our priorities for the changes we need to make and how to get there. Universities are the one place in society where people with all this different expertise come together to think broadly and imagine what's possible in the long term."
The discussion will be moderated by event co-organizer David Wood, W. Alton Jones Professor of Philosophy and director of VUCO2, Vanderbilt's climate change think tank.
In addition to Conklin, panelists will include:
These events are sponsored by the Law School's Energy, Environment, and Land Use Program, the Departments of Philosophy and Anthropology, VUCO2, SPEAR and the Eos Project, with support from the Lester G. "Ruff" Fant III Arts and Science Dean's Fund.
[campusmap]