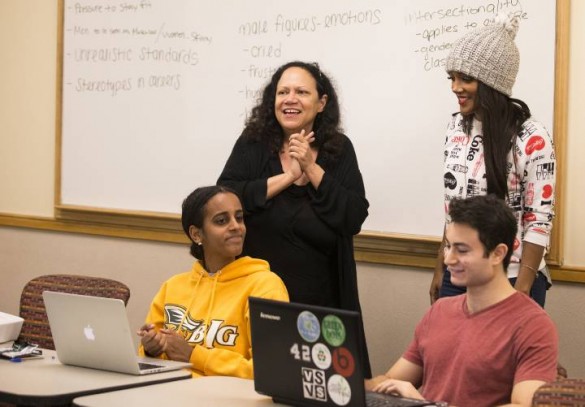 Vanderbilt University students have created an interactive map tracing African American influence in country music from its earliest roots to today in a class taught by Alice Randall, writer-in-residence in African American and Diaspora Studies.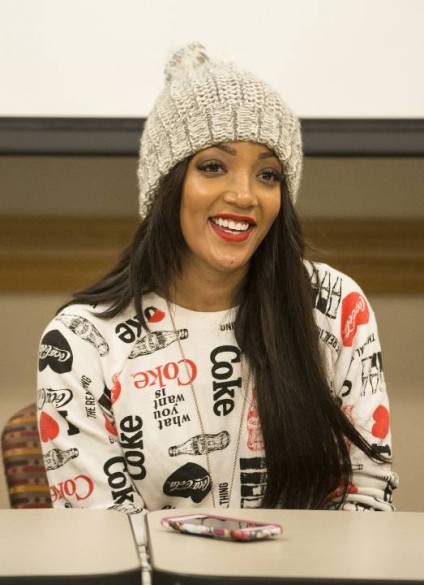 "My students interviewed songwriters, producers and musicians—including Capitol Records black country female artist Mickey Guyton—as they researched the African American presence in country music that began in the early 1900s all the way to the present," said Randall, who is also an award-winning songwriter, screenwriter and author of four published novels.
This was the first time Randall has taught "African American Presence and Influence in Country Music," a three-hour weekly seminar for undergraduate students.
"Evolving mapping technology created an opportunity for students to easily organize materials in new and significant ways that suggest areas for future research and creative opportunities for music fans to use music as entry into understanding complexities of race, race representation, and racial erasure in America," Randall said. "The digital humanities entice wide audiences to engage with complexity by offering doors that are attractive and easy to use."
Kiara Rhodes, a junior in the College of Arts and Science, was surprised to learn the deep historical significance of African Americans within country music. "The banjo is an instrument central to the origins of country music, and it was brought over with African slaves," Rhodes said. "Professor Randall uses the term 'Afro-Celtic musical genre,'" Rhodes said. "Although the face of country music, including the fan base, is typically white, there are so many African American influences."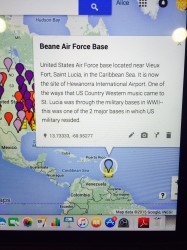 "A surge in recent scholarly publications on this subject makes this the perfect time for this course," Randall said. "In addition, Vanderbilt is located in Nashville, the epicenter of black presence and influence in country music past and present, providing unique opportunities for undergraduate field research on our campus."
One of Randall's students researched a fiddle group that appeared to consist of three white players. There was actually one African American musician, but the musicians' manager, who was white, replaced the African American in the group's photograph.
"Many people can name Charley Pride and perhaps Ray Charles as black musicians who made major contributions to country music, but they are not aware of all of the wonderful fiddle and guitar players who were recording from the beginning with 'hillbilly' artists," Randall said. "What we know is that even going back to the 1927 Bristol Sessions, often called the 'Big Bang' that produced modern country music, black musicians were present. They just weren't always acknowledged."
It's not often that college students list the midterm as their favorite part of class, but that was the case for Curtis Graves, a junior in the College of Arts and Sciences. "We took a field trip to the Country Music Hall of Fame and Museum, using the various artifacts and other information on display to help complete the exam and expand on our class texts," Graves said.
For Graves' class research project, he traced the pervasive influence of Ray Charles on the country music industry. "Ray Charles performed, lived or conducted some type of business in every state except for Wyoming," Graves said. Charles' album Modern Sounds was definitely a country album, but the media tried to push it to be more soul or rhythm and blues. He had his own style of country, being true to himself while still going country."
Senior Julia Cole, who said that one of the reasons she came to Vanderbilt was to pursue her musical career in Nashville, enjoyed learning that "country music is not nor has it ever been about race. It's more about geographic region and socio-economic class," she said.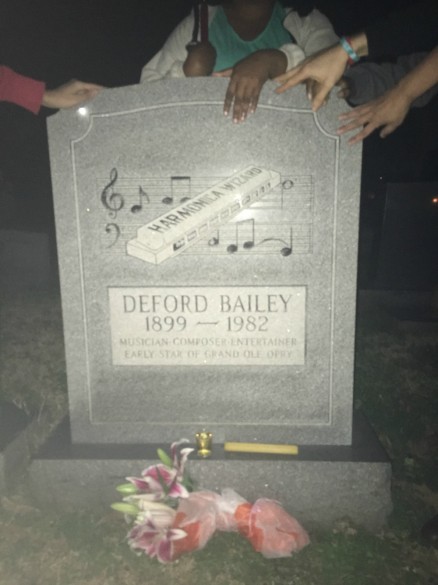 Students were treated to a field trip in a black stretch limousine for the last class to visit the grave of DeFord Bailey, a highly influential African American harmonica player who performed regularly on the Grand Ole Opry during the 1920s and '30s. Bailey is buried in the Nashville's historic Greenwood Cemetery.
Students had collaborated with Randall on a song that was a re-write of "Will the Circle Be Unbroken" and "He's Got the Whole World in His Hand." They sang it together at Bailey's grave and left flowers as they celebrated the history of African American country artists.