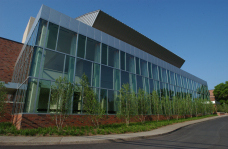 Blair School of Music offers a vast array of private lessons, classes and ensembles during the spring semester for all ages as part of its Precollege and Adult Program.
New this semester is the Precollege Jazz Jam, a weekly performance-oriented class in jazz improvisation for students in grades 8–12. All instruments and voices are welcome. Also enjoy Kindermusik (birth through age 5 and their caregivers); lessons in piano, strings, woodwinds, brass, voice and folk instruments; and classes in Music Theory, Songwriting (Hit Songwriters Seminar), and Symphony 101 (adult music history course). Whether you're a beginner or advanced student, there's something for everyone. All are invited to explore and grow in music.
Classes begin Jan. 11. The course offerings may be found at blair.vanderbilt.edu/precollege-adult. Contact the Blair office for more information at (615) 322-7651.