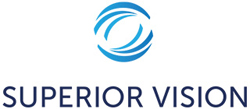 Superior Vision insurance participants can order discounted contacts online anytime and skip filing an insurance claim through SV Contacts.
A partner of Superior Vision, SV Contacts offers an easy, affordable way to have your contacts delivered right to your door. Visit www.svcontacts.com and choose from a wide selection of brands and types at reduced prices. Retail prices are listed along with SV Contacts' prices, so you can easily see how much you'll save. Shipping is free for orders over $89.
Simply enter your shipping, payment, insurance and doctor's information when you visit the SV Contacts website. You can use your credit card or flexible spending account (FSA) debit card to cover any amount over your insurance allowance.
Visit the HR website for more information about Superior Vision insurance.