Media Inquiries
Latest Stories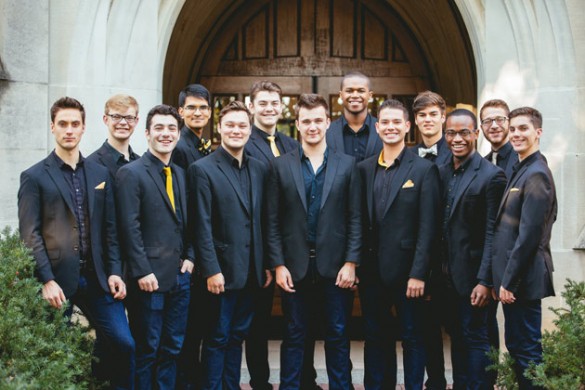 Vanderbilt student a cappella group the Melodores are scheduled to perform in New York on NBC's Today show Tuesday, Dec. 22, at 10 a.m. The group will perform its rendition of "All I Want for Christmas is You" featuring soloist Jamal Marcelin, a junior public policy major from Brooklyn, New York.
This follows the students' recent performance at a White House holiday reception attended by President Obama and first lady Michelle Obama on Dec. 11. Each of the Melodores' 13 members had the opportunity to meet with the president and first lady and privately serenade the couple with "All I Want for Christmas is You."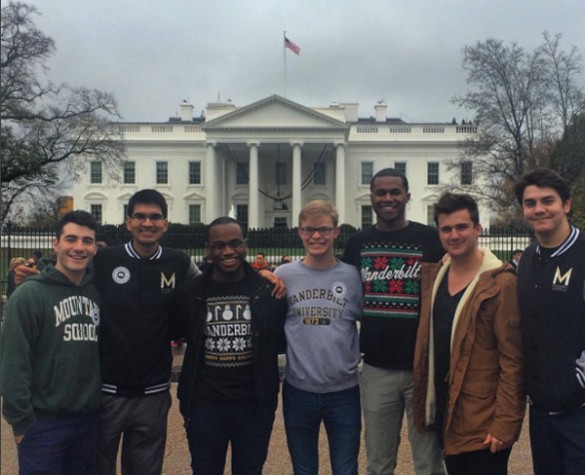 "Just before we sang, President Obama told us to 'make Vanderbilt proud,' and we hope we have done that," said Justin Riele, a senior neuroscience major from Danville, California, and president of the group.
The song can be heard on the Melodores' holiday compilation A Melo Little Christmas, available for download now.
Update: Watch the Melodores perform "This Christmas" for the Today show's Hoda Kotb and Kathie Lee Gifford.