Media Inquiries
Latest Stories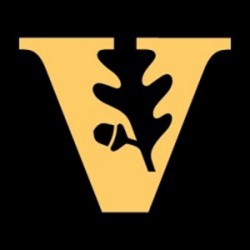 On Saturday, Dec. 12, between 12:30 and 12:40 p.m., two female students were walking between Furman Hall and Calhoun Hall when a man came behind them, put both of his arms around the students' necks and shoulders and began speaking to them. The first student broke away from his grasp and the man grabbed the second student on her buttocks. After being pushed away by the second student, the man ran toward 21st Avenue South. The incident is under investigation.
The suspect was described as an Indian male, clean-shaven, 30-40 years of age, with black curly hair and glasses and wearing a gray sweatshirt and pants.
Risk reduction tips:
Avoid isolated or dark areas.
If a stranger does approach, maintain a distance and be observant; if they are in a vehicle, get the license plate number.
Stay alert. If you feel uneasy, leave the area. Go to a safe location and notify VUPD.
Report any suspicious persons to VUPD. Be prepared to describe the person as best as you can.
If you have information about this or a similar incident, please call the Vanderbilt University Police Department at (615) 322-2745.