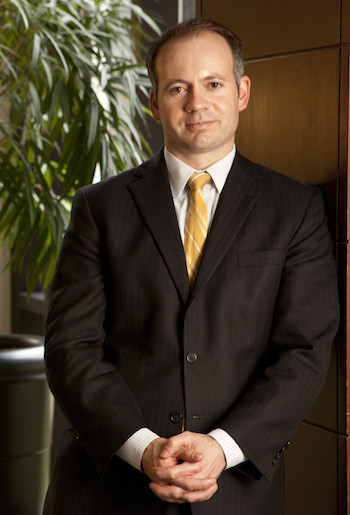 As the U.S. Supreme Court considers whether the University of Texas at Austin can use race as a factor in 25 percent of its admissions, a Vanderbilt Law School professor sees another constitutional battle coming over the university's admissions process for the other, supposedly race-neutral 75 percent.
"The court focused almost as much of the oral arguments on Dec. 9 on this supposedly race-neutral program as it did on the university's racial preference program," said law professor Brian T. Fitzpatrick.
UT-Austin accepts a quarter of its students based on a list of "holistic" factors, one of them race. This is the subject of Fisher v. University of Texas at Austin, which the Supreme Court is now considering.
10 percent plan could lead to legal issues
The rest of the students at UT-Austin are selected through the "Texas Ten Percent Plan," which gives the top 10 percent of graduates from high schools in Texas admission to any state university of their choice. Because many high schools are effectively segregated in Texas, the plan results in a large number of African American and Hispanic students being admitted to state universities, including UT-Austin.
"The Ten Percent Plan was motivated by the desire to replicate the discrimination against whites and Asians that had been achieved using explicit racial preferences," writes Fitzpatrick in the forthcoming article "The Hidden Question in Fisher" for the NYU Journal of Law & Liberty (Vol. 10, Issue 1).
"Not only was it motivated as such … it has that precise effect. [lquote]If a law is motivated by racial discrimination and has the effect of racial discrimination, isn't the law racial discrimination?[/lquote] And, if it is, isn't it constitutionally suspect? The short answers to these questions are 'Yes.'"
Fitzpatrick says he is not alone in his opinion of the Texas Ten Percent Plan.
"A number of scholars from across the political spectrum agree that race-neutral efforts to increase the representation of one race relative to another are presumptively unconstitutional under the Equal Protection Clause," he says. Associate Supreme Court Justice Ruth Bader Ginsburg herself has said that only an "ostrich" would think that the Texas Ten Percent Plan is race-neutral. She reiterated these comments during the Fisher v. University of Texas at Austin arguments.
Should the Supreme Court rule for Fisher, it may present a new problem for colleges and universities who use race as one of the factors in their admissions processes.
"It may expose other universities to arguments that they are required to try something like the Ten Percent Plan before continuing to use racial preferences," Fitzpatrick says. "And that something may be unconstitutional, too."