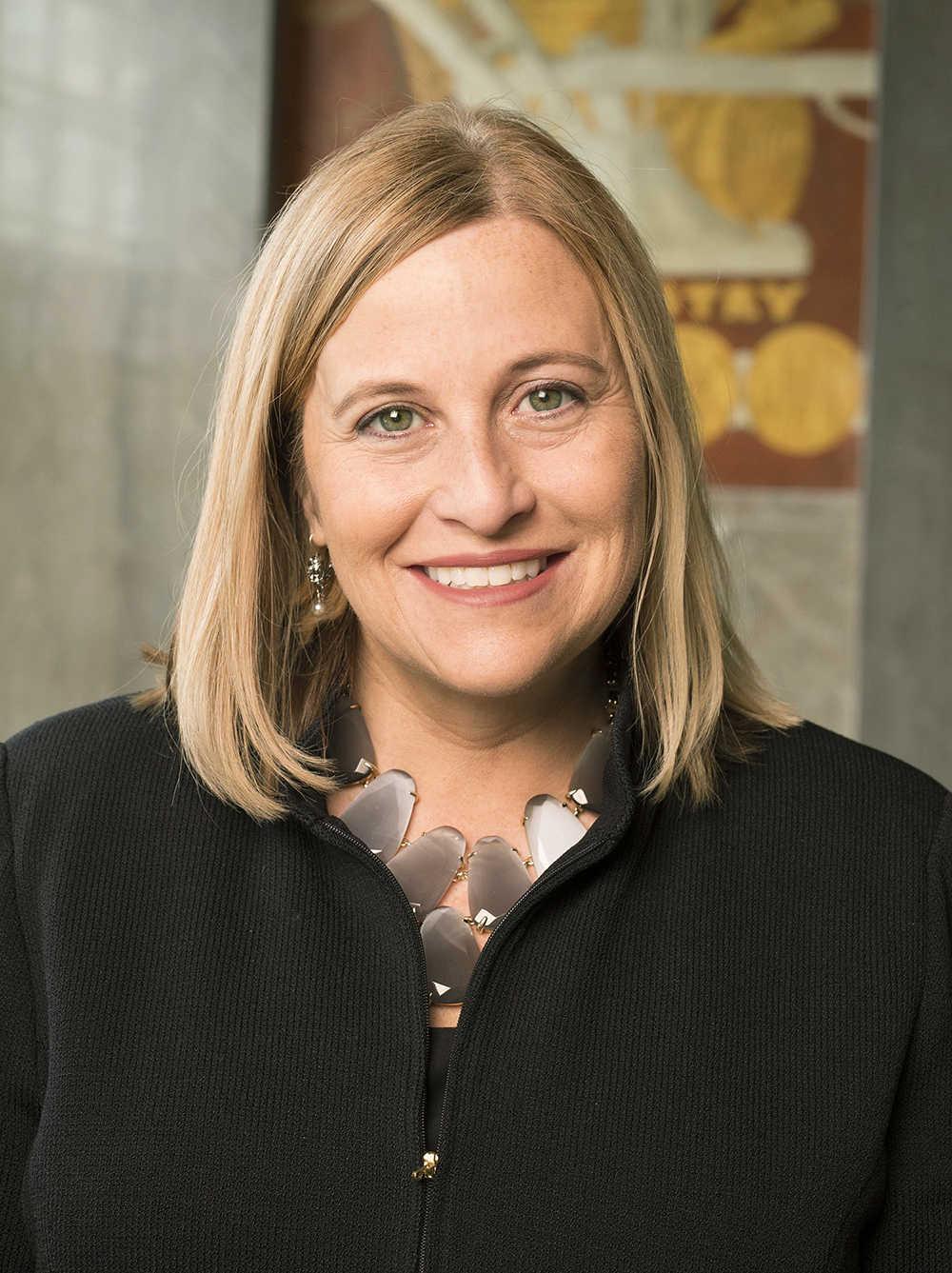 Megan Barry was elected as Nashville's first woman mayor this fall in a hotly contested race that drew national media attention. She took office two weeks later, just three days after her 52nd birthday, on a day that began with an interfaith prayer breakfast, ended with a rabbi delivering a benediction in Spanish, and included performances by a marching band, Girl Scouts, and an LGBT choir in between.
Her election means that Vanderbilt graduates will have been at the helm of the city for at least 20 years' running by the end of Barry's first term. Bill Purcell, JD'79, held the office from 1999 to 2007, and Karl Dean, JD'81, was mayor from 2007 to 2015.
Barry, an ethics expert, pairs a progressive social agenda—she performed Nashville's first same-sex marriage last summer just hours after the Supreme Court ruling—with a pro-business attitude, coming into the race with a 100 percent rating from the Chamber of Commerce. Vanderbilt Magazine sat down with the new mayor to talk about the election process, her connection with Vanderbilt, and what she hopes to accomplish.
---
Where did your path to the mayor's office begin?
Through community involvement with my neighborhood association and my child's school. In 2000 the League of Women Voters appointed me to the Metro Board of Ethical Conduct. It was a great door opener to see how government worked. I then took a job with Premier, a health care company, to help create a business model that complied with federal regulations. Those experiences really showed me the power of government in the private sector. So I decided to run for Metro Council in 2007.
Did attending Vanderbilt's Owen School give you the chance to hit "reset" on your career?
Absolutely. My elementary education degree was not going to set me up to go into business. I spent a lot of time convincing [the late] Joel Covington, then the admissions director at Owen, that I needed to come to Vanderbilt. Finally I just wore him down. Once classes began, I found the whole experience to be really exciting. We had a great class. The curriculum was all very new to me. I interned with Nortel my first summer, started working with them in my second year, and wound up going with them full time when I graduated.
Nashville has incredible momentum right now. You campaigned on a platform that was both progressive and pro-business—two concepts that are usually at odds. How will you continue the city's momentum, and how will you make your mark?
Every mayor who has sat in this office has brought a different perspective. What's made Nashville successful is that we've all had an agenda that's both pro-business and progressive. I want to continue to build on that. It's a model that has served us to create a very strong local economy. If we continue that approach, we continue to make the lives of Nashvillians better.
You received a lot of support from high-profile women during the election. Did you consider it to be a woman's campaign?
I don't think so. Polling data will show you that women vote for a myriad of candidates. We felt we had to make sure our message—transportation, education, affordability, economic growth—resonated with all voters. That's why we won.
A recent Vanderbilt study shows that women candidates must be more qualified than their male opponents to win an election. Have you faced that?
If you look different from whom has traditionally been in power, you are expected to be even better than them to hold that seat. On the campaign trail it was exciting to see young women and little girls recognize me way before their parents did and be so excited to meet me. I said in my inauguration remarks to all the little girls out there: I'm breaking the glass ceiling, I'm going to be the first woman mayor, and they can come next.
My finance director, Talia Lomax-O'dneal, is immensely qualified and is breaking two glass ceilings in the 50-year history of Metro government: There's never been a woman or an African American to sit in the finance chair. What's important to me is to hire highly qualified people who reflect what Nashville looks like. Then you have a government that looks like the city it's governing.
How do you see the relationship between Vanderbilt, Nashville's largest private employer, and the city working?
Vanderbilt is very active in the community, and I see a real benefit to that relationship as we look at workforce development and creating more growth opportunities in technology and health care. Academic institutions can provide the star power for innovation zones, helping bring in more talent. What role does the city play in these zones? I see Vanderbilt and the other higher education institutions around town as key players.
Public education was a hot issue in your campaign. What are your goals here?
My ultimate goal is that when parents are thinking about where to send their kids, they believe that Metro Nashville Public Schools are their first choice, best alternative and best option for their child.
That's a big goal.
I didn't say it was going to be easy. Traditional public schools educate the majority of our kids. That's where we need to focus our energy and our money. We need to make those schools great so parents will send their children there. I'm ready to think out of the box.
You were born in California and raised in Kansas. Did you ever expect that you'd stay in Nashville after business school and become the mayor?
That was not part of the plan, but now I can't imagine living anywhere else. Nashville really is the best city. Nashville is amazingly warm and welcoming. That I could move to Nashville, create this wonderful life, be connected to so many wonderful people and become the mayor—I think that is what makes Nashville different.
---
Mayor Barry was interviewed by Jan Read, senior director of integrated communications in the Vanderbilt University Office of News and Communications.
---