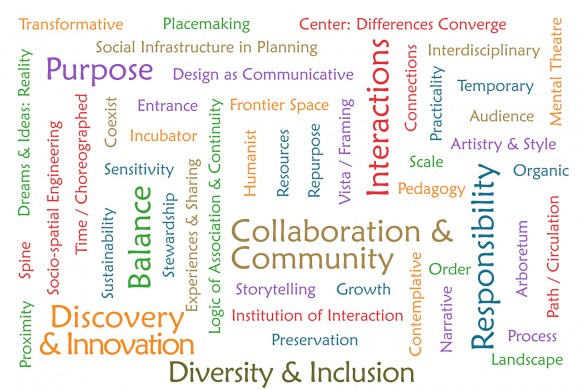 Chancellor Nicholas S. Zeppos will host a town hall meeting on Monday, Dec. 7, discussing Vanderbilt's land use plan. The event is scheduled from 9:10 to 11 a.m. in the Student Life Center Board of Trust Room. All students, faculty and staff are invited to attend.
Vice Chancellor for Administration Eric Kopstain and Robert Waits, landscape architect in the Department of Campus Planning and Construction, will present on the history of the university and its land as well as give an overview of Vanderbilt's land use planning process. This will be followed by a brainstorming session led by architects from Pelli Clarke Pelli, the group that is guiding Vanderbilt's land use planning effort. The brainstorming session will build upon the values established at the Nov. 2 symposium that kicked off the yearlong planning process.
In preparation of the Dec. 7 meeting, participants are encouraged to consider the following questions:
Think about your daily experience of the Vanderbilt campus. What are the good and the bad moments of this experience?
If you could change one characteristic or element of the campus, what would it be?
Where do you enter campus, and at what point do you feel you are on campus?
Where is the center or heart of the Vanderbilt campus, in your opinion?
The meeting also will include an open forum where attendees may ask questions.