Vanderbilt's Department of Sociology this year launched its new environmental sociology major, the first environmental and sustainability studies major outside the sciences at Vanderbilt and one of the first such majors in the country.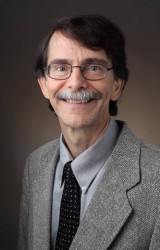 "Sociology developed the major in environmental sociology to provide students with more options," said David Hess, James Thornton Fant Chair in Sustainability Studies, who directs the major. It is a natural extension from the environmental sociology concentration that had already been available to sociology majors.
"The sociology department has an existing strength in population and demography, as well as in social movements, and increasingly these areas are closely connected to environmental issues," said Hess. During the last few years the faculty began developing more courses in environmental sociology, which led to the distinct academic program.
Students enrolled in the major receive a grounding in environmental science and general sociology, then focus on social questions surrounding environmental issues. Courses cover ecology and society, population and migration, environmental health, social movements and social change, business and civil society, green jobs, government policy and more.
"We are thrilled to be developing our departmental strength in environmental sociology," said Larry Isaac, Gertrude Conaway Vanderbilt Professor of Sociology and chair of the department. "Harnessing our departmental specialties to focus on a major social problem while giving students greater choice is a real benefit to all."
New major joins humanities- and social-science-oriented environmental studies minor
Hess also directs Vanderbilt's interdisciplinary environmental studies minor, which debuted in 2012 and includes courses taught by professors at Peabody and the School of Engineering. "We developed this minor to complement options that were already in the curriculum," Hess said. "There was a real need for a minor that includes the sciences but also has a focus on the humanities and the social sciences."
Students minoring in Environmental and Sustainability Studies can take humanities courses in environmental ethics, philosophy, history and literature as well as social science courses examining the role of the environment in community development, economics, society and politics.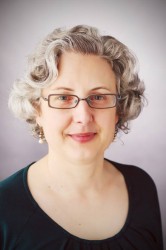 The minor emerged out of the Cumberland Project, an initiative led by Teresa Goddu, associate professor of English, and Joe Bandy, assistant director of the Center for Teaching and lecturer in sociology, to encourage the development of new courses around environmental and sustainability topics in a wide variety of disciplines.
"In the age of the Anthropocene—an era in which human's impact on the planet has attained geological force—the humanities has a crucial role to play in helping us to understand how the realms of society and culture intersect with and affect the natural world," said Goddu. "The humanities provide the historical perspective necessary to understand our present moment, clarify societal values, address ethical problems, and imagine possible futures."
Vanderbilt's College of Arts and Science also offers two environmental science majors: the Earth and Environmental Sciences major and the Ecology, Evolution and Organismal Biology major in the department of biological sciences. Additionally, the School of Engineering offers two environmental minors through its Civil Engineering department: Environmental Engineering and Energy and Environmental Systems. First-year students may choose from several environmental and sustainability-themed Commons Seminars, including an anthropology seminar this semester and a climate-fiction seminar next semester.