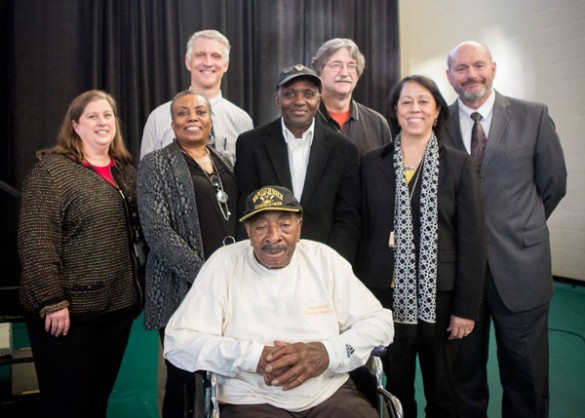 August Johnson, a custodian for Plant Operations' Building Services, retired Oct. 5 after 64 years of service at Vanderbilt. He was recognized along with other service award honorees during Plant Ops' town hall meeting on Nov. 19.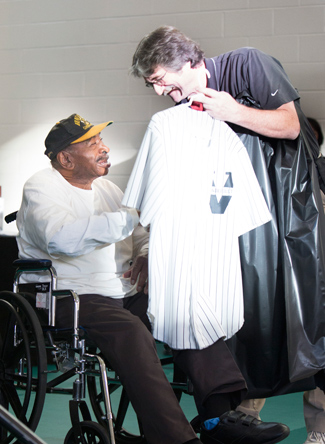 Johnson, or "Mr. Ace" as he is known to colleagues, began working at Vanderbilt part-time as a 16-year-old high school student. After graduating from Nashville's Cohn High School, he attended Tennessee State University and worked at Vanderbilt at night to help fund his education.
A talented amateur baseball player, Johnson was recruited at 19 to play in the Negro National League as a member of the New York Lincoln Giants. Read more about his fascinating life and years at Vanderbilt in this Vanderbilt Register profile from 2001.
At the Nov. 19 ceremony, Johnson was celebrated with a video presentation and awarded a 64-year service plaque as well as a Vanderbilt jersey and baseball.