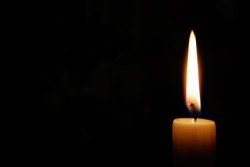 The Vanderbilt Interfaith Council will host a brief vigil on Alumni Lawn Thursday, Nov. 19, at 5 p.m. to remember the victims of recent terror attacks in France, Lebanon and Iraq.
The Interfaith Council invites all students, faculty and staff to pause in the midst of their schedules to honor those whose lives have been touched by tragedy.
"Our presence with one another at this vigil is important. Together we can create—even for a few moments—a peaceful and safe community in which to express our grief and name our common humanity and express our hope for peace," writes the council in a message to the Vanderbilt community.