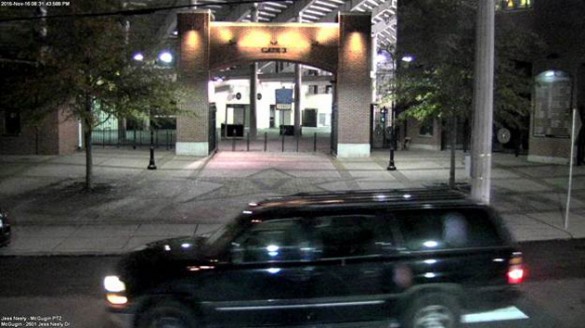 On the evening of Nov. 16, the Vanderbilt University Police Department was notified of an armed robbery that occurred on Jess Neely Drive outside of the football stadium. A student was approached by a male holding a gun who grabbed the student's backpack from behind. The individual reportedly got into a nearby SUV and fled the area.
VUPD was notified by Metropolitan Nashville Police Department of an additional armed robbery off campus in the area of Elliston Place and 24th Avenue North.
Both victims gave similar suspect and vehicle descriptions. The suspect was described as an African American male, six feet tall, weighing approximately 200 pounds with short dreadlocks. He was wearing a stocking cap, a dark-colored jacket, dark pants, and a dark-colored mask or bandana covering the lower portion of his face. The vehicle, described as a dark-colored SUV with tinted windows, was seen leaving the area on Natchez Trace. Neither victim was able to provide any information on the driver of the SUV.
If you have information about this or a similar incident, please call the Vanderbilt University Police Department at (615) 322-2745.
Risk reduction tips:
Avoid isolated or dark areas.
If a stranger does approach, maintain a distance and be observant; if they are in a vehicle, get the license plate number.
Stay alert. If you feel uneasy, leave the area. Go to a safe location and notify VUPD.
Report any suspicious persons to VUPD. Be prepared to describe the person as best as you can.
Contact: Vanderbilt University Police Department, (615) 322-2745