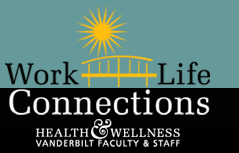 Thanksgiving is a natural time to recognize the things for which we feel grateful. People who show gratitude tend to have a more resilient attitude. A resilient attitude helps to strengthen our response to difficult situations as well as helps us recognize the people and experiences that support and encourage us to move forward.
In observance of Gratitude Awareness Month, Work/Life Connections–EAP invites you to complete a brief survey to share the things for which you are grateful. All responses are confidential and anonymous, but we will compile a list of some of the top responses and share them next month.
You may open the survey in your Web browser by clicking the Gratitude Survey 2015 link.
If the link does not work, try copying the following URL and pasting it into your Web browser: https://redcap.vanderbilt.edu/surveys/?s=MXLLA8KLT9
For more information on having a resilient attitude, please visit the Work/Life Connections–EAP Resilience Toolkit.