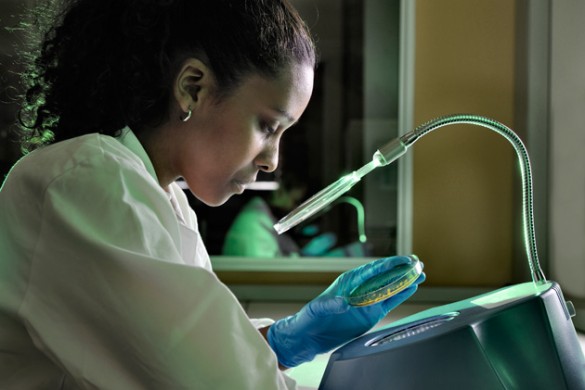 Vanderbilt University is joining forces with more than two dozen American colleges, universities and centers to help advance research and learning opportunities for women and girls of color.
The Collaborative to Advance Equity through Research was launched by the White House Council on Women and Girls and the Anna Julia Cooper Center of Wake Forest University on Nov. 13. Vanderbilt's Center for Medicine, Health, and Society is one of the founding partners.
The collaborative says that by 2050, women of color will constitute more than half of all women in the United States but are infrequently the central subjects of research. The group believes this lack of information is having serious consequences on public discourse and policymaking.
"Equity is the pressing issue of our time, and all too often, women and girls of color are left out of the conversation," said Vanderbilt psychiatrist, sociologist and Director of the Center for Medicine, Health and Society Jonathan Metzl.
Value of diversity
Chancellor Nicholas S. Zeppos strongly believes that diversity is essential to Vanderbilt's future as a leading academic institution. This is already seen in the university's need-blind admissions process and expanded financial aid program.
The chancellor says the new partnership with the collaborative underscores Vanderbilt's value of diversity in the research realm.
"[rquote]Diversity is central to what we do and is a key part of our mission in the classroom, in the lab, and in all aspects of the Vanderbilt experience," Zeppos said.[/rquote] "We are excited to expand opportunities for diversity in our student body, faculty and staff, and broaden the range of research voices with different stories, different viewpoints and different areas of scholarship to better our university and the world."
Investment in research
As of the launch date, the collaborative is offering resources and commitments of more than $18 million over the next five years to expand research about women of color.
Vanderbilt MHS will specifically contribute to undergraduate and graduate student research grants, courses and curricular offerings, including an undergraduate curricular track to Intersectionality and Scholarship on Women and Girls of Color. MHS will also host a series of conferences with the Anna Julia Cooper Center, including an event in March titled, "The Politics of Health in the U.S. South."
"This partnership intersects in important ways with MHS' new 'structural competency' initiative, which studies the structural underpinnings of stigma and inequality," Metzl said.
Partner institutions
The partners in the collaborative include:
• Wake Forest University
• American Association of University Women
• Auburn Theological Seminary
• Beacon Press
• Bennett College
• Black Youth Project of the University of Chicago
• Brown University
• Center for American Women and Politics of Rutgers University
• Center for Medicine, Health, and Society at Vanderbilt University
• Columbia University
• Duke University
• Howard University School of Divinity
• National Center for Civil and Human Rights
• New York University
• North Carolina State University
• Schomburg Center for Research in Black Culture
• The Century Foundation
• The Hutchins Center for African and African American Research at Harvard University
• The Nation
• Tufts University
• University of Connecticut
• University of Pittsburgh
• University of Virginia
• Virginia Polytechnic Institute and State University (Virginia Tech)
• Wake Forest University
• W.E.B. Du Bois Institute at the Hutchins Center at Harvard University