Media Inquiries
Latest Stories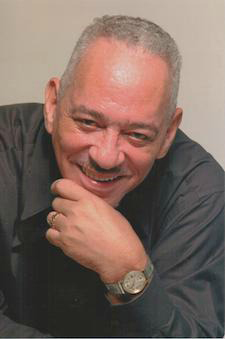 A Nov. 16 forum on social justice hosted by the Kelly Miller Smith Institute on Black Church Studies at Vanderbilt Divinity School will feature the Rev. Dr. Jeremiah A. Wright Jr. The pastor emeritus of Trinity United Church of Christ in Chicago will speak at 7 p.m. in Benton Chapel. Wright's talk is titled "Prophetic Faith for Social Justice."
"Jeremiah Wright has been a longtime black church scholar and prophetic voice in the nation and for the black church," said Forrest Harris, associate professor of the practice of ministry and director of the Kelly Miller Smith Institute on Black Church Studies. "He was among the many scholars who helped Vanderbilt's Kelly Miller Smith Institute on Black Church Studies in the 1990s launch a national dialogue on 'What it means to be black and Christian in America.' Wright is most prepared to speak on this occasion and in the context of our troubled times about the meaning of prophetic faith for social justice."
Wright, who is a religious historian, also has studied black sacred music, ethnomusicology and African Diaspora studies. As senior pastor of Trinity United Church of Christ, where Wright served for 36 years, he combined his studies of West African music and Judeo-Christian thought to create more than 70 ministries to address the needs of the community and to enrich the lives and faith of his congregants by moving ministry, as stated in his own words, "from theory to praxis."
Under Wright's leadership, the membership of Trinity United Church of Christ grew from 87 members in 1972 to more than 8,000 members while he served as its pastor. He continues to lecture at seminaries and universities across the country. Wright is an adjunct faculty member at the Ashland Theological Seminary, Lancaster Seminary, Chicago Theological Seminary and Samuel DeWitt Proctor School of Theology at Virginia Union University. He has taught courses at Garrett Evangelical Seminary, Seminary Consortium for Urban Pastoral Education and Catholic Theological Union.
Wright was born in Philadelphia. He began his higher education at Virginia Union University. After three years, he entered the United States Marine Corps. He transferred from the Marine Corps into the United States Navy, where he served as a cardiopulmonary technician. After six years in the military, Wright enrolled at Howard University, where he earned a bachelor's and his first master's degree. His second master's degree was from the University of Chicago Divinity School. He earned his doctorate from United Theological Seminary.
Wright has published four books of sermons widely used in seminaries. He also has written a history of Trinity United Church of Christ and authored numerous articles for academic journals and theological education textbooks.
Vanderbilt's Kelly Miller Smith Institute was established in honor of the late Kelly Miller Smith Sr., assistant dean of Vanderbilt Divinity School from 1968 until his death in 1984. The institute perpetuates his legacy of theological and academic excellence and prophetic witness.
Wright's talk is free and open to the public. Video of his lecture will be posted after the event on the Vanderbilt Divinity YouTube channel. For more information, contact Sha'Tika Brown or call 615-936-8453.