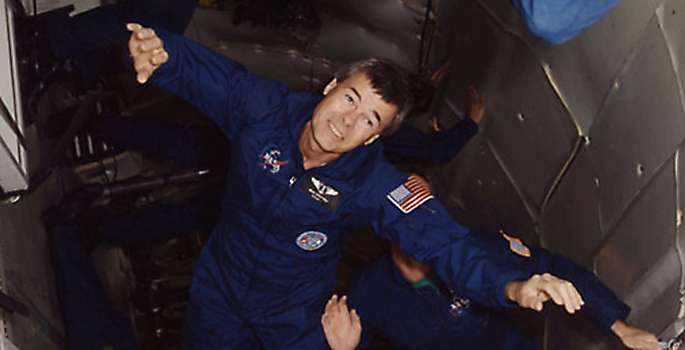 This December at the fall meeting of the American Geophysical Union (AGU), Charles R. Chappell, research professor of physics and past director of the Office of Science and Research Communications at Vanderbilt, will receive two awards that recognize his achievements in communicating science to the public and teaching and mentoring students toward careers in geophysics and space physics.
Chappell will receive the Richard Carrington Education and Public Outreach Award given by the Space Physics and Aeronomy Section of AGU. It is presented annually to one honoree "in recognition of significant and outstanding impact on students' and the public's understanding of our science through their education and/or outreach activities – exhibiting an effort that goes well beyond their particular job title."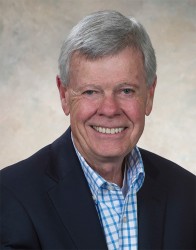 The Ambassador Award is an American Geophysical Union level honor. It is being given this year to three honorees in geophysics in recognition of "outstanding contributions to the following area(s): societal impact, service to the Earth and space community, scientific leadership, and promotion of talent/career pool." Chappell will be recognized at the AGU Honors Tribute Banquet and will be made a fellow of the American Geophysical Union.
Both awards are based on a variety of activities that Chappell performed during his career, first as a senior scientist and back-up shuttle crewman at NASA and then as director of Dyer Observatory and director of science and research communications at Vanderbilt.
These activities include his work with Vice President Al Gore to create the Global Learning and Observations to Benefit the Environment (GLOBE) program, founding of the Aspen Global Change Institute and co-authoring a First Amendment Center report titled Worlds Apart on the state of science communications while he was at NASA.
They also recognize a number of contributions that he made while at Vanderbilt, including spearheading the creation of the Communication of Science and Technology interdisciplinary major, transformation of the historic Dyer Observatory into a place of effective public outreach and science education and creation of the Tennessee Explorers program with Nashville Public Television.