Students from Vanderbilt, Canada participating in academic exchange
Oct. 27, 2015, 9:02 AM
A Vanderbilt University junior and a third-year university student from Canada are participating in academic exchange programs as part of the Killam Fellowship Program.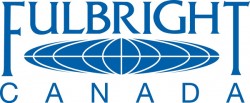 Benjamin Wexler, a junior in Vanderbilt's College of Arts and Science majoring in neuroscience and art history, has been awarded a prestigious Killam Fellowship to study at the University of Calgary during the 2015-16 academic year.
Wexler, originally from Lambertville, Michigan, is a member of the College Scholars Program at Vanderbilt. He works in the Hamm Lab in the School of Medicine's pharmacology department, where he is studying the effect of the alpha-o subunit of heterotrimeric G protein on exocytosis.
In his free time, Wexler enjoys running and qualified for the Boston Marathon in 2014. He also volunteers extensively in the Nashville community at the Frist Center for the Visual Arts and through projects hosted by Hands on Nashville. He plans to enter medical school following graduation to pursue a career as a neurologist.
Emily Nguyen, a third-year student at Western University in London, Ontario, who is completing a degree in medical sciences and global health, has been awarded a Killam Fellowship to study at Vanderbilt during 2015-16.
Nguyen holds the Continuing Admission Scholarship from Western University, the Academic Excellence Award from the Vietnamese Association of Toronto, and the Loran Finalist Award. In London, she is a youth reconciliation leader with Canadian Roots Exchange, working to foster understanding between indigenous and non-indigenous youths. Her experience as an immigrant to Canada has exposed her to the diversity of global cultures and civilizations.
She is part of the Scholar's Electives Program, where she is involved in a three-year research project. The goal of the project is to assess and enhance available diabetes care among indigenous populations in Canada. In the near future, Nguyen hopes to work on research projects with the goal of utilizing existing findings to improve community health and bridge the gap between academics and public knowledge.
The Killam Fellowships Program provides the opportunity for exceptional undergraduate students from universities in the United States and Canada to spend either one semester or a full academic year as an exchange student in the other country. The program is administered by Fulbright Canada and supported by the American Killam Trusts and Foreign Affairs, Trade and Development Canada.