Media Inquiries
Latest Stories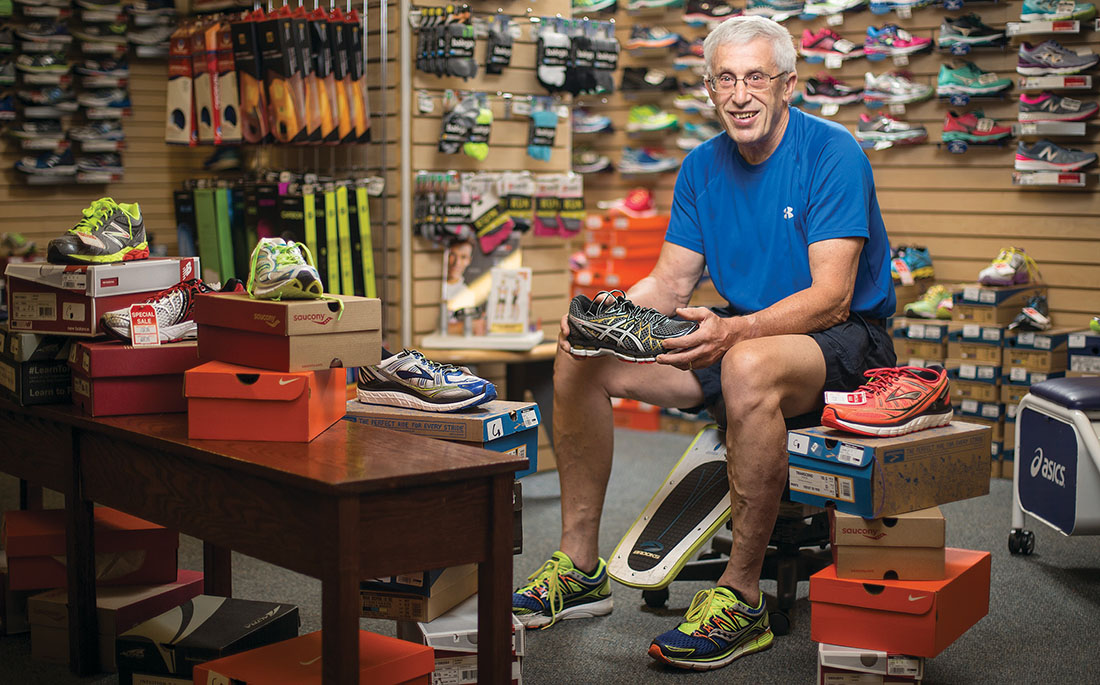 David Graeflin started by selling Adidas and Pumas out of a truck bed at Nashville-area footraces in the late 1960s, when runners were a small, focused group—not the empowered crowds of today, preparing for marathons and doing weekend 5Ks. Back then, before various Olympic seasons and the film Chariots of Fire increased public interest in running, Graeflin says, a person pursued running if she had achieved a 5-minute mile in high school and simply wanted to move on to a 4:40 mile.
Runners are a group Graeflin knows well. He ran track at Vanderbilt, and is the longtime owner of The Athlete's House in Nashville, the first store in Tennessee devoted to running apparel and gear. He founded the location at 1700 Portland Ave. in the Belmont area in 1973, after several years of selling shoes from his truck. By day he had worked as an engineer, but quit to open the store.
This month Graeflin and his wife will close that store after 42 years of fitting shoes to the strengths and weaknesses of runners' feet.
"It's just time to close," Graeflin says. "We've had a long run, but we're older and now we can see the country and spend time with our six kids."
Having purchased the property for $3,150, he plans to maintain ownership and find a tenant for the site. He says that he and his wife, who was the store's bookkeeper, may travel by RV to see the national parks and to visit their son, who works for the U.S. Forest Service directing firefighters in Washington state.
For a bit, they'll leave Nashville behind, but the Graeflins will be back. They'll spend time with their family, and Graeflin will continue to run. His skill as a runner was honed by Ernest "Herc" Alley, Vanderbilt head men's track coach from 1949 to 1971, who taught him interval training and didn't say, "Just go run"—as was common in high schools at the time, says Graeflin.
Vanderbilt's connections with the store, and those with other area colleges, have been strong through the years, he says. Former employees often were Vanderbilt students who eventually moved on to nonathletic positions or jobs with shoe distributors or as athletic coaches. The store also has worked each year with Vanderbilt School of Medicine's annual 5K, the Shade Tree Trot, which benefits the medical student-run Shade Tree Family Clinic in East Nashville.
Outside of running circles, Graeflin credits Vanderbilt's two-year Next Steps program and certain autism spectrum disorder classes with helping to transform his youngest daughter "from a reserved young woman to an outgoing and high-functioning person" who went on to internships in human resources, arts, graphic design and other areas.
"I may sleep in occasionally, but I'm usually on the same schedule and will continue on it after the store closes," Graeflin says of his retirement. "I start the day with a walk and a run, which gets me going for the day. It's psychological and physical both, and it calms my soul."
—CATHERINE ARNOLD
---