Media Inquiries
Latest Stories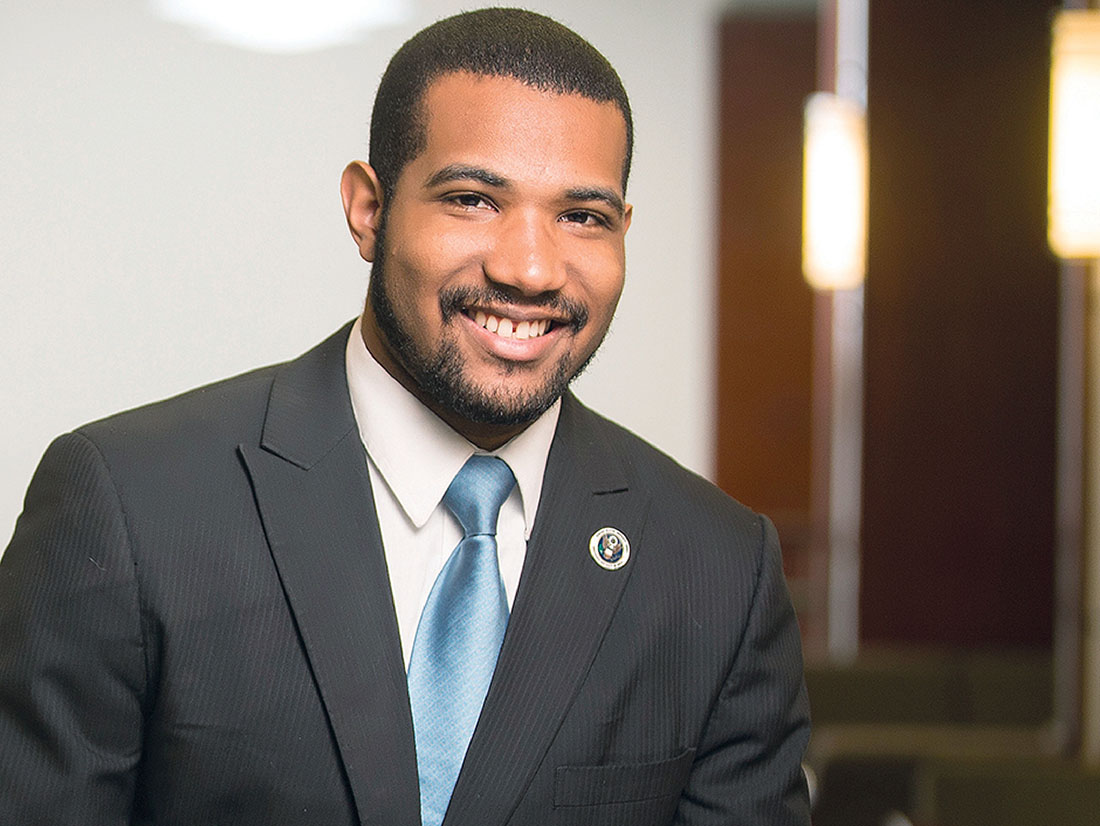 To describe James Alexander Jr. as a self-motivated achiever doesn't begin to scratch the surface of this remarkable young man who is enrolled in the dual-degree program offered by Vanderbilt Law School and Vanderbilt Divinity School. The J.D./M.Div. program allows a student to earn both the doctor of jurisprudence and master of divinity in five years.
"I used to preach at the coffee table when I was 2 years old," Alexander says. "When I was 7, I decided I wanted to be an attorney. I was around a lot of poverty growing up and just decided I didn't want to live like that."
Alexander's determination to achieve his goals was rewarded in the form of several university scholarships. He initially received scholarship support from both the divinity and law schools, and the awards and accolades have continued. He was named a Cal Turner fellow and worked with the Children's Defense Fund. His Branstetter Fellowship resulted in work with the U.S. attorney's office. He is also a Harry Phillips American Inn of Court fellow, the ecumenical chair for the Methodist Student's Association, and a chair in the Black Law Students Association.
"The generosity of others means more than words can express—the donations that have been given and the opportunities they've opened up for me," he says. "It's just a phenomenal thing that people are willing to give of themselves so that other people can have another opportunity."
Alexander is already giving back to express his gratitude. "I'm excited to give back—I'm happy to do it, and I will continue to do so," he says.
Learn more about how philanthropy helps Vanderbilt educate, discover and lead.
—NICOLE SMITH
---