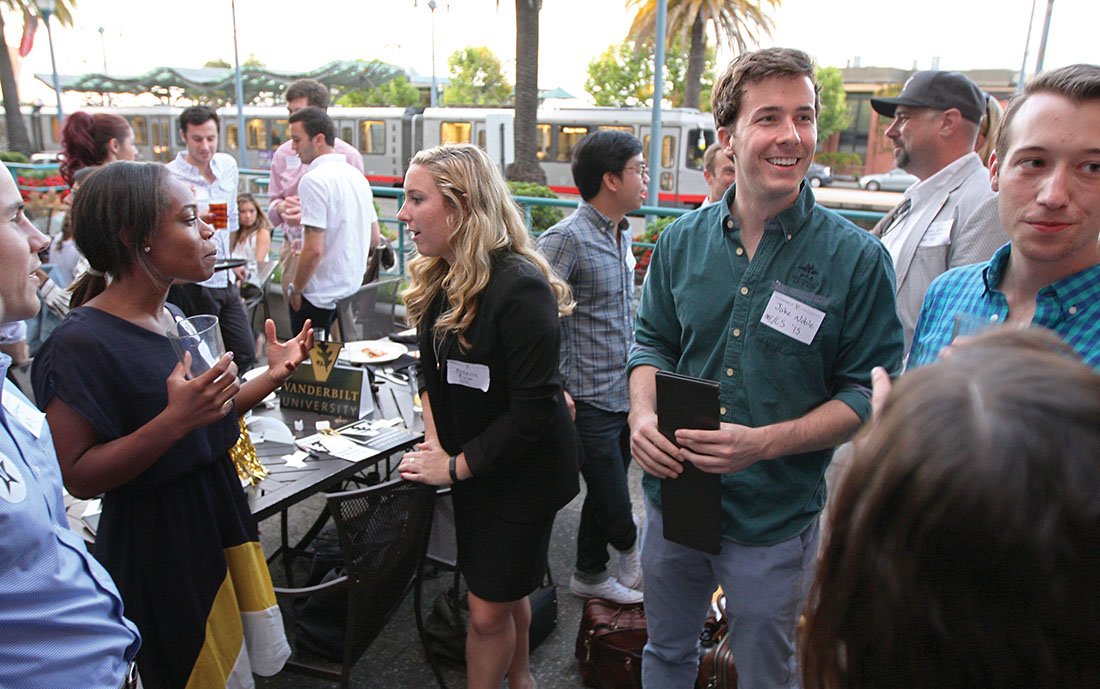 When the Class of 2015 walked across the Commencement stage in May, their steps were just the first along a lifetime path with Vanderbilt.
"We truly want graduates to understand the opportunities available to them as Vanderbilt alumni," says Patti White, BA'76, president of the Vanderbilt Alumni Association.
Throughout students' senior year, the Alumni Association sponsors events ranging from the celebratory Seniorfest to the Life After Vanderbilt conversation series that covers topics like personal finance and business etiquette. Along with providing a valuable service, these efforts send students a clear message that Vanderbilt is a permanent fixture in their lives—and the response has been overwhelmingly positive. In fact, giving participation for the Senior Class Fund has surpassed 67 percent with the last three classes.
A few months after graduation, several Vanderbilt chapters host welcome parties to introduce recent graduates to their cities' alumni community. "Nine chapters held welcome parties in August and September," White says. "We focused on the areas that are most popular for young alumni. Our goal is to introduce them to the wonderful ways in which they can network and make friends in their new home chapter."
Later in the fall, the path for recent Vanderbilt graduates continued when the Young Alumni Homecoming Party welcomed members of the Classes of 2011–2015 to join their friends on campus for Homecoming.
"Each step serves to introduce young alumni to the concept that many of us alumni hold so dear," White says. "We are all 'Vanderbilt for Life.'"
—MATT ANDERSON
---
Learn more about other recent Alumni Association activities in this issue's photo essay.
---