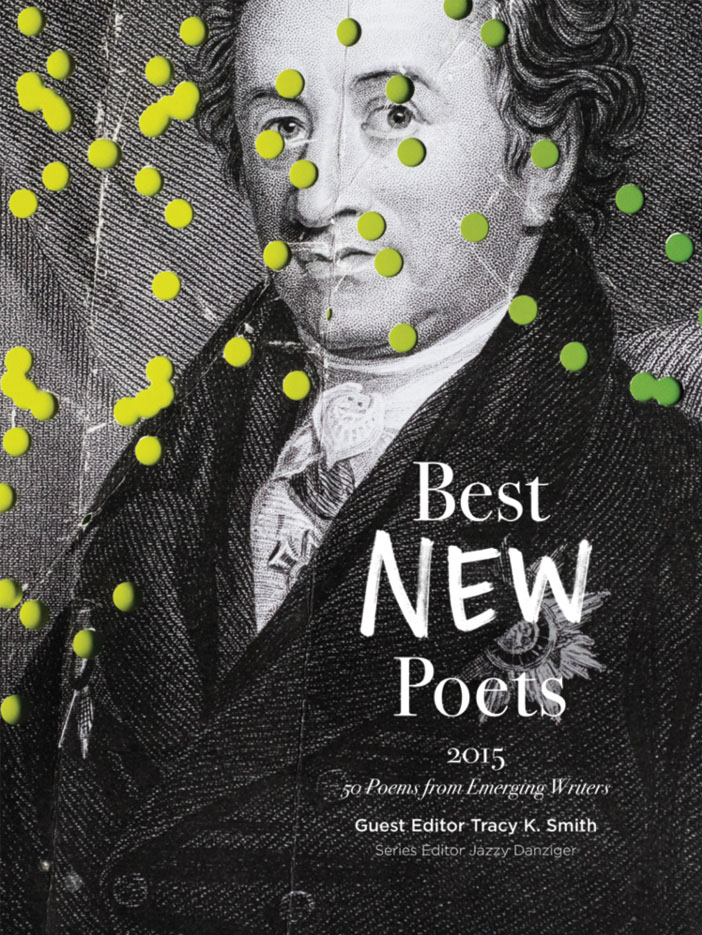 The work of three Vanderbilt poets is to be included in the Best New Poets anthology for 2015. The new anthology highlights the work of 50 of the nation's most promising poets. Among them are Tiana Clark, who entered the Vanderbilt Master of Fine Arts in Creative Writing program as a first-year student this fall; Lisa Dordal, MDiv'05, who earned the creative writing M.F.A. in 2011; and Edgar Kunz, who earned the M.F.A. in 2015 and served last year as a third-year fellow.
In addition, Wabash College Visiting Assistant Professor of English Nate Marshall, BA'12, recently was awarded the Ruth Lilly and Dorothy Sargent Rosenberg Poetry Fellowship, among the largest awards offered to young poets in the U.S., from the Poetry Foundation. His first book, Wild Hundreds (2015, University of Pittsburgh Press), won the Agnes Lynch Starrett Prize.
Clark, a first-year poetry student in Vanderbilt's MFA Program in Creative Writing, also has won the top prize in a leading poetry journal's annual competition.
Clark won first place in the 2015 Rattle Poetry Prize competition for her poem "Equilibrium." The prize carries with it an award of $10,000. Clark's poem was selected in a blind review of roughly 15,000 entries by the journal's editors and will appear in the winter 2015 issue.
In this video, Clark reads two of her poems, "Magic" which was first published in Word Riot and "The Ayes Have It" which originally appeared in The Raven Chronicles and was also nominated for a Pushcart Prize.
---