Learn about climate fiction at Green Forum Oct. 29
Oct. 21, 2015, 4:12 PM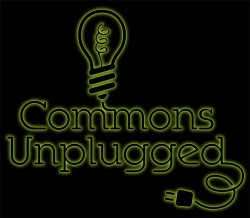 The second annual Commons Unplugged environmental awareness week—scheduled for Oct. 25–31—will celebrate sustainability, natural resource conservation and energy conservation through various events focusing on Vanderbilt's first-year student population.
As part of the weeklong celebration, the Vanderbilt community is invited to the Green Forum on Thursday, Oct. 29, from 5 to 6 p.m. in The Commons Center Multipurpose Room. The forum will feature Teresa Goddu, associate professor of English and American studies, who will discuss the emerging genre of climate fiction.
Telling stories of catastrophe and reinvention, climate fiction bears witness to the trauma of climate change even as it identifies flickerings of possibility. At once a mirror that clarifies our current moment and a crystal ball that imagines potential futures, climate fiction offers a map to guide its readers through the difficult terrain of climate change.
Goddu is currently developing a new research agenda in the environmental humanities. She serves as co-director of the Environmental Humanities Seminar at Vanderbilt's Robert Penn Warren Center for the Humanities and as one of the organizers of the C19 Environmental Humanities Cluster.
As director of the program in American Studies, she designed and directed The Sustainability Project, a three-year interdisciplinary initiative to foster Vanderbilt's efforts in sustainability, which resulted in a minor in Environmental and Sustainability Studies.
Contact: Sustainability and Environmental Management Office, (615) 322-9022
sustainvu@vanderbilt.edu