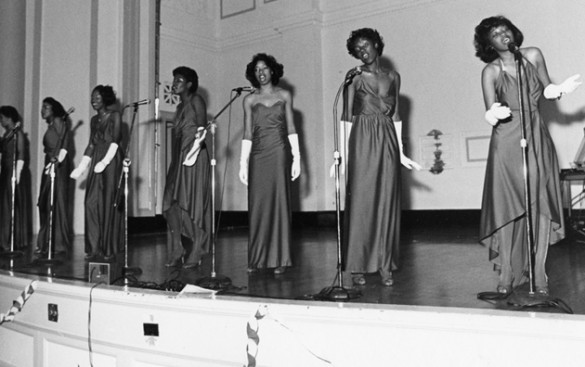 A campus space designed to celebrate the history and contributions of black students at Vanderbilt opens, historically black sorority Delta Sigma Theta celebrates 40 years on campus, and the Bishop Joseph Johnson Black Cultural Center launches its AmbassaDores program on Friday, Oct. 23, during the university's Reunion and Homecoming.
An event marking the grand opening of the Legacy Lounge, located within the Bishop Joseph Johnson Black Cultural Center, as well as the anniversary of Delta Sigma Theta will be held at 4 p.m. Friday at the black cultural center.
Guests at the event also will learn more about the center's new AmbassaDores program, which will give interested students the opportunity to take on an active leadership role in providing education to visiting groups and organizations about life at Vanderbilt from the perspective of an underrepresented minority.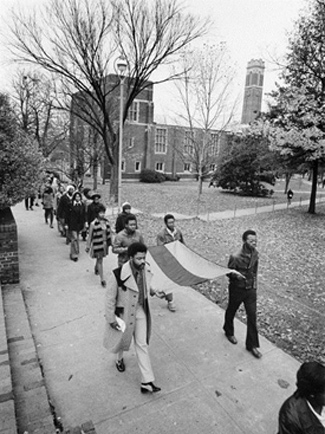 The history of black students at Vanderbilt began in 1953 when Joseph Johnson, for whom the university's black cultural center is named, was permitted to enter the university's School of Religion as a special student. He would be followed by Frederick T. Work and Edward Melvin Porter, who were admitted to the university's law school in 1956, and later by James Lawson, who entered the Divinity School in 1958. Vanderbilt admitted its first class of black undergraduates in 1964.
The new Legacy Lounge is a permanent space dedicated to exhibits chronicling the black student experience at Vanderbilt. The name for the space was inspired by a personal document titled "Thoughts on the Idea of Legacy" written by the Rev. Walter R. Murray, a graduate with the Class of 1970 who served as vice president of the Student Government Association and was a founder of the Afro-American Student Association. He later became the first African American to serve on Vanderbilt University's Board of Trust. Murray died in 1998. In 2007, Vanderbilt named a new residence hall and a memorial lecture in his honor.
A detailed historical timeline and decade composites, which consist of photographs and artifacts from the 1960s through today, are among the features of the Legacy Lounge that, in addition to providing a chronological journey, is intended to serve as a bridge by which current students can network with black Vanderbilt alumni.
Also, celebrating their legacy at Vanderbilt are the sisters of the Mu Rho chapter of Delta Sigma Theta sorority whose history on campus dates back to Dec. 10, 1975, when the chapter was officially chartered by 10 young women at George Peabody College for Teachers, which now exists as Vanderbilt's Peabody College of education and human development.
Delta Sigma Theta Sorority Inc. was founded in January 1913 by 22 women at Howard University who wanted to use their collective strength to promote academic excellence and to provide assistance to those in need. The sorority's founders performed their first public act in March 1913 when they participated in the Women's Suffrage March in Washington, D.C. Delta Sigma Theta Sorority Inc. was incorporated in 1930.