Women's empowerment the topic of lunchtime discussion Oct. 29
Oct. 14, 2015, 3:39 PM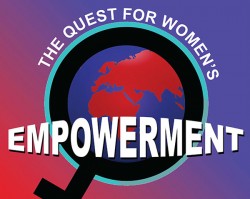 Scholar-practitioner Pamela O'Leary will give a talk titled "The Quest for Women's Empowerment" on Thursday, Oct. 29, at the Wyatt Center, Room 330.
O'Leary will discuss leadership development and career opportunities for women in settings as diverse as the United Nations, on Capitol Hill, and within grassroots organizations. She will share her experiences from the field, including drafting legislation, directing leadership projects and networks, conducting research and policy analysis, and developing and facilitating leadership training for women.
The lunchtime event begins at 12:15 p.m., with the speaker and audience discussion scheduled from 12:30 to 1:45 p.m. An informal discussion of professional development and career topics between O'Leary and students will begin at approximately 1:45 p.m.
The event is free and lunch will be provided. Attendees are asked to register here to reserve a spot.
The Margaret Cuninggim Women's Center at Vanderbilt, Peabody College's Department of Leadership, Policy and Organizations, and the Scholars Strategy Network are co-sponsoring the event.
Contact: Rory Dicker
rory.c.dicker@vanderbilt.edu