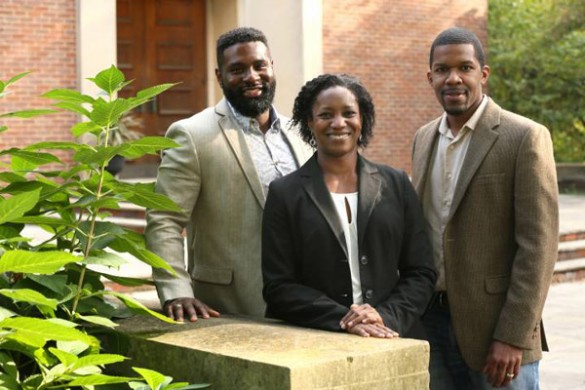 Vanderbilt University graduate students Michael R. Fisher Jr., Bridgett A. Green and Aaron Howard have been awarded 2015 Forum for Theological Exploration (FTE) fellowships for doctoral students of African descent.
The organization supports rising theological educators from historically underrepresented racial and ethnic groups who are committed to teaching in religion, theology or biblical studies in North American theological schools and universities. Fewer than 20 percent of the faculty members in North American theological schools are people of color.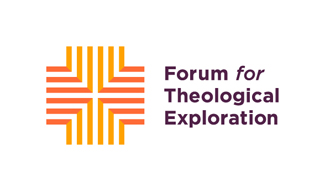 "Theological education is increasingly in dire need of diverse scholars and leaders who will shape the future of the church's witness in a world whose demographic ground is shifting beneath its feet," said Matthew Wesley Williams, vice president of strategic initiatives. "The Forum for Theological Education is proud to invest in these rising scholars who are committed to the vocation of teaching and leading the church and academy courageously into the future."
Fisher, Green and Howard, who are all enrolled in the Graduate Department of Religion, are among 20 students this year to receive a living stipend of up to $20,000 to support their doctoral studies. Fellowship recipients also attended the Christian Leadership Forum in Dallas, Texas, last June. The three students are also fellows in Vanderbilt's Program in Theology and Practice.
Fisher, a doctoral candidate in Ethics and Society, is pursuing research at the intersection of religion, ethics and urban studies in the United States. He draws on his knowledge and experience as a community organizer, activist, public policy advocate and ordained clergyman to offer a religious and cultural analysis of theologian H. Richard Niebuhr's classic question "what's going on," as it relates to systems and institutions that contribute to lifestyles of misery for economically marginalized groups.
"My current project explores the political economy of neoliberalism and its various manifestations in urban restructuring, giving particular attention to the crisis of affordable housing in major metropolitan cities such as the District of Columbia," Fisher said.
Green's field of study is New Testament and Early Christianity. "My work focuses on the Gospel of Luke, particularly its vision for transformation in sociopolitical dynamics and power differentials in human relationships as a response to the kingdom of God," Green said.
Her research interests include literary criticism, postcolonial criticism and feminist criticisms. Green's minor area of study is the Hebrew Bible with a concentration in African American hermeneutics. She has worked in various capacities within the Presbyterian Mission Agency in Louisville, Kentucky, and preaches and teaches nationally for various conferences, congregations and gatherings on the New Testament, women's ministries and multiculturalism. Green is a teacher elder in the Presbyterian Church (U.S.A.).
Howard, a doctoral candidate in Ethics and Society, was a finalist and co-winner of the people's choice award at the 2015 Three-Minute Thesis Competition at Vanderbilt. He delivered an impassioned summary of his work documenting the impact that religious experiences had on the careers of African American leaders including Martin Luther King Jr. and Harriet Tubman.
Howard's research concerns the nexus of faith, spirituality, religious experience and social justice. The central question that drives his work is how can the church be faithful to its biblical witness and ethical values while actively engaging in amelioration of oppressive social conditions?
To put this in practice, Howard founded and pastors As One Fellowship, a new worshiping community in Nashville dedicated to answering these questions. "Piety and a concern with biblical ethics are often considered detrimental to robust social activism," Howard said. "However, research on the black church tradition from Harriet Tubman to Martin Luther King demonstrates that the two are not mutually exclusive, but complementary."
The Forum for Theological Exploration has awarded more than 550 fellowships to students of color and maintains a 98 percent retention rate among its doctoral fellows. It is committed to cultivating diverse young adults to be faithful, wise and courageous leaders for the church and the academy. For more information, visit fteleaders.org.