Media Inquiries
Latest Stories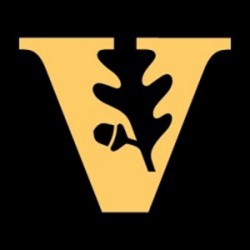 On Oct. 12, the Vanderbilt University Police Department was notified by the Metropolitan Nashville Police Department of a robbery that occurred in the early evening off campus near Centennial Park and the intersection of 25th Avenue North and Brandau Place. A student was walking back to her apartment from campus when someone ran up to her, grabbed her purse and pushed her to the ground. A witness told police that the suspect's car appeared to be a small four-door vehicle.
The suspect seen leaving the area was described as an African American male, approximately 6', with close-cut hair and wearing blue and white clothing. The vehicle was described as a black four-door compact, possibly, missing a hubcap from the right front tire.
If you have information about this or a similar incident, please call the Vanderbilt University Police Department at (615) 322-2745.
Risk reduction tips:
Avoid isolated or dark areas.
If a stranger does approach, maintain a distance and be observant. If they are in a vehicle, get the license plate number.
Stay alert. If you feel uneasy, leave the area. Go to a safe location and notify VUPD.
Report any suspicious persons to VUPD. Be prepared to describe the person as best as you can.
Contact: Vanderbilt University Police Department, (615) 322-2745