Improving communication with faculty and better engaging faculty members in its efforts are top goals of this year's Faculty Senate, according to Richard Willis, chair for 2015-16.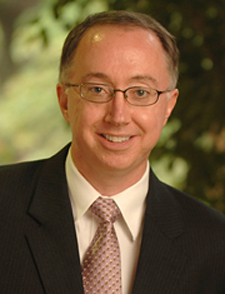 "This year we're focusing on an area that we hope will be a continuing area of importance for the senate—faculty engagement across all schools on campus and also between faculty and the administration," he said.
This focus is the result of a faculty survey conducted by the senate in 2014.
"The preliminary feedback we got from our senate survey told us that faculty wanted an opportunity for greater engagement in university life," Willis said. "There also was a lack of familiarity with what the senate does and how the senate could help facilitate engagement."
To this end, the senate launched a new monthly newsletter for faculty, Engage, on Oct. 7. The senate's Executive Committee describes the newsletter as "a one-stop roundup of current senate matters." Engage will feature informative articles on senate activities as well as give faculty an insider's look at the work of the senate's standing committees and task forces.
In addition, the Faculty Senate has increased its communication through regular articles in the biweekly MyVU newsletter for faculty and staff. It also has enhanced its website with an anonymous feedback form and with the Senate Portal, which houses information about senate meetings, draft meeting minutes and presentation materials.
"With the Senate Portal, we're making available information that is discussed at senate meetings, both in advance of the meetings so that faculty can inform themselves of what's coming and after the fact as we follow up on issues or questions that arise in the meetings and require some additional homework," Willis said.
"[lquote]We have tried to improve and enhance both the amount of communication and the frequency of communication that faculty receive," he said.[/lquote] "The goal is to increase the prominence of the Faculty Senate and encourage faculty to engage with us in addressing issues that will benefit the university environment for everyone."
Among the tasks the senate is tackling this semester is revising the Faculty Manual to reflect the impending reorganization of Vanderbilt University and Vanderbilt University Medical Center into separate legal and financial entities.
"This is a very important initiative for faculty because of the Faculty Manual's role in describing the relationship and summarizing the obligations between the university and the faculty," Willis said. The Faculty Senate will host a second town hall meeting from 3 to 4:30 p.m. Oct. 30 in Sarratt Cinema to continue to discuss the VU-VUMC reorganization.
The senate also would like to involve more faculty in senior-level searches and include faculty and staff on committees that address issues relating to life on campus. The Faculty Senate has created the Senate Volunteer Bank to serve as a database of faculty with an interest in this type of committee service.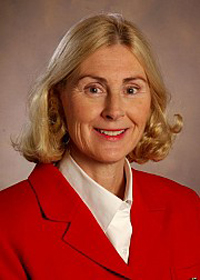 "Often we have needs that arise quickly for faculty engagement on committees," explained Faculty Senate Vice Chair Ann Price in a MyVU article in September. "For example, we recently partnered with Assistant Vice Chancellor for Business Services Laura Nairon for the search committee to find Diane Neighbors' replacement as director of the Vanderbilt Child and Family Center. In another effort, we are working with Assistant Vice Chancellor for Plant Operations Mark Petty to test the feasibility of covered bike parking in the 25th Avenue Garage.
"We want faculty to engage with us as we continually strive to elevate university life for the entire Vanderbilt community," Price said. To join the Senate Volunteer Bank, please complete this form.
The Faculty Senate is currently examining several issues of interest across the entire Vanderbilt community, Willis said.
"We're looking at big issues around children, including extending the Dependent Tuition Reduction Benefit to employees who have children in Comprehensive Transition and Postsecondary programs," higher education programs for students with intellectual disabilities, he said. "We're also in the very early stages of looking at how to better optimize the synergies between the Susan Gray School, where we have a wealth of expertise around matters of childhood development, and the rest of the Vanderbilt community."
In addition, the senate is participating in a broad-based effort to consider and advise on Vanderbilt's long-term campus planning. Future campus planning committees will include both faculty and staff members. "Vice Chancellor for Administration Eric Kopstain has, with Chancellor Zeppos' encouragement, reached out to engage the senate in this effort in its early stages, and it will eventually become a broader effort encompassing the entire Vanderbilt community," Willis said.
The senate is seeking more opportunities to work with its counterparts among Vanderbilt staff.
"In the past, the Faculty Senate has partnered with the University Staff Advisory Council and the Medical Center Staff Advisory Council on the annual CARE initiative, and we are actively thinking about additional ways to partner with them," Willis said. "[lquote]We want to collaborate. We are in favor of welcoming and championing everybody."[/lquote]
This spirit of collaboration is central to the Faculty Senate's mission, Willis said.
"The opportunity to engage with people outside of one's school is among the Faculty Senate's best rewards. I've met so many people whom I wouldn't know otherwise. We have some really amazing committed men and women who are involved in this," he said.
"We encourage faculty to visit our website and learn about our standing committees and committee charges," Willis said. "We want to hear from faculty, to partner with them and to engage them. We want to work together to make a difference."
For more information about the Faculty Senate, visit https://www4.vanderbilt.edu/facultysenate.