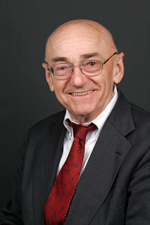 Author John Lachs will speak and sign copies of his book Meddling: On the Virtue of Leaving Others Alone at 6:30 p.m. Oct. 22 at Parnassus Books.
Lachs, Centennial Professor of Philosophy at Vanderbilt University, has written many other books, including In Love with Life and The Relevance of Philosophy to Life. Meddling is about his conviction that "the greatest respect for peaceful people is to let them live without interference."
"To meddle is to take over the lives of others by nullifying their ideas and interfering with their choices," Lachs said. "And to live in the teeth of criticism disguised as friendly suggestions is difficult in the extreme."
The book signing is free and open to the public. Parnassus Books is located at 3900 Hillsboro Pk.