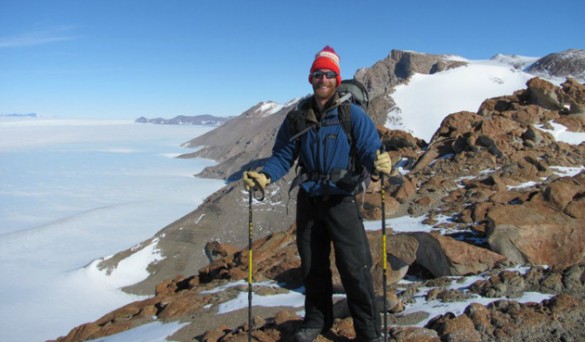 Vanderbilt University's Dan Morgan will discuss the coldest, driest, loneliest and least explored continent when he speaks at the Williamson County Public Library on Oct. 9
"Exploring Antarctica," which is free and open to the public, will be from 1 to 3 p.m.
Morgan, an associate dean in the College of Arts and Science, studies the landscapes that glaciers and ice sheets create to learn about the timing of past ice ages and how Earth's climate has changed through time. He is also a lecturer in the Department of Earth and Environmental Sciences.
"[rquote]My talk will briefly cover the history of Antarctic exploration, from its discovery to present-day investigations, and the role that Antarctica plays in global earth systems," Morgan said.[/rquote]
As the last continent discovered, Antarctica motivated a golden age of exploration and continues to inspire modern scientific inquiry and governance. Antarctica contains 90 percent of the world's surface freshwater resources. It is the site of the first arms control treaty signed during the Cold War and is the world's largest wildlife refuge.
Morgan's research program involves field work in mountainous areas such as the Sierra Nevada, Andes, Himalayas, Southern Alps and Transantarctic mountains. His field areas are the Antarctic Dry Valleys, which are the high valleys above the current ice level. "Barren and rocky, these valleys are some of the most peculiar landscapes on Earth, and they are used as analogs to the surface of the moon and Mars," Morgan said. "The Antarctic Dry Valleys also contain some of Earth's most ancient glacial deposits, which I research to understand how the ice sheet has changed for the past few million years."
Registration is encouraged for the monthly Vanderbilt at the Library programs, which are free and open to the public. For more information, email Lynn Maddox or call 615-322-6384.