The Vanderbilt Faculty Senate has created the Senate Volunteer Bank. This new feature will give faculty members the opportunity to potentially serve on future committees by providing their contact information and indicating their areas of service interest.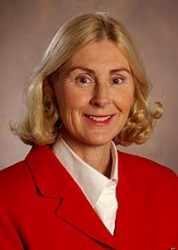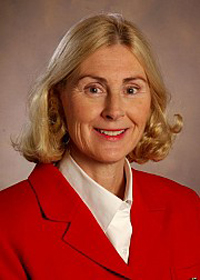 The purpose of the volunteer bank is to engage faculty in the senate's work and to broaden the senate's reach, according to Faculty Senate Vice Chair Ann Price, assistant professor of medicine.
"Often we have needs that arise quickly for faculty engagement on committees," Price explained. "For example, we recently partnered with Assistant Vice Chancellor for Business Services Laura Nairon for the search committee to find Diane Neighbors' replacement as director of the Vanderbilt Child and Family Center after Diane announced her retirement. In another effort, we are working with Assistant Vice Chancellor for Plant Operations Mark Petty to test the feasibility of covered bike parking in the 25th Avenue Garage. We needed a faculty member with biking interest to work on this effort as part of the university's Bicycle and Pedestrian Advisory Committee.
"Laura and Mark have been wonderfully supportive and engaging of our efforts," Price said. "Every time we seek to collaborate on university matters, the more great responses we get. [lquote]We want faculty to engage with us as we continually strive to elevate university life for the entire Vanderbilt community."[/lquote]
To join the Senate Volunteer Bank, please complete this form.
You will need to provide your name, email address, school of primary appointment, and identify your interests from a menu of options. If you have interests that are not included on the menu, please supply them in free-text form. After you submit your information, you will receive a confirmation email.
The Faculty Senate will keep this information on file and refresh it annually. As opportunities arise, the senate will contact faculty with matching interests. Often these matters involve only a brief time commitment. If you are busy with teaching and other commitments when the senate contacts you, simply take a pass and the senate will contact you again in the future.
The Senate Volunteer Bank will soon be housed in the Senate Portal. Be engaged, get involved, and join the Senate Volunteer Bank today!