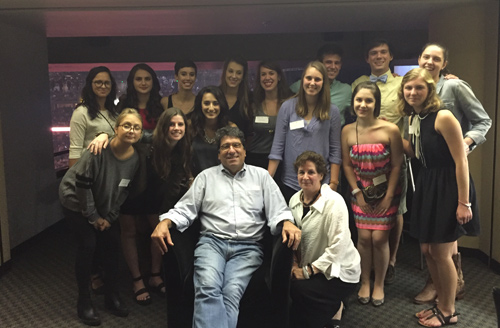 Fourteen lucky students had some pretty great seats for the Sept. 25 Taylor Swift concert at Bridgestone Arena, thanks to Chancellor Nicholas S. Zeppos.
Zeppos shared box seats with the seven winners (and their guests) of the "Wildest Dreams" contest.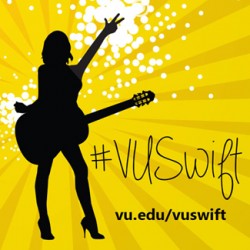 Students were asked to share on social media, using only Taylor Swift lyrics, "how Vanderbilt has made your 'Wildest Dreams' come true," a reference to Swift's latest single.
More than 360 entries were received via Twitter, Tumblr and Instagram. Twenty qualified entries were then randomly selected as finalists; seven of those were then randomly selected as winners. Finalists not selected to attend the concert have been invited to sit with the chancellor in his box seats at the Nov. 14 Vanderbilt vs. Kentucky football game.
The contest was managed by University Web Communications' social media team in coordination with the chancellor's office. To see the winning entries and more photos from the concert, visit the Get Social website.
Keep up with the latest news and events by following Vanderbilt on social media: Facebook, Twitter, Instagram, Tumblr, YouTube, LinkedIn and Pinterest.