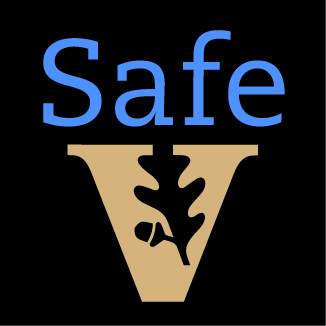 The Vanderbilt University Police Department has launched a free mobile safety application for iOS and Android smartphones that will allow users to connect directly from their cell phones to the Vanderbilt University Police Department.
The SafeVU app was introduced to students during move-in weekend and is now officially being introduced to faculty and staff. The two-phase introduction of the app is intended to give VUPD an opportunity to monitor the application's performance as the number of users increases.
"SafeVU is a personalized communication platform that links Vanderbilt community members to the VUPD communications center in the event they need either emergency or non-emergency assistance," said Johnny Vanderpool, emergency preparedness manager with VUPD.
Vanderbilt Student Government initiated the project last year when then-VSG President Tanner Owen approached VUPD about the possibility of developing a campus safety app. Partners on the project include VSG, the Office of the Dean of Students, VUIT, Public Affairs, and numerous other campus stakeholders.
With SafeVU, users can contact VUPD for emergency services with two taps to their phone's screen. The app also can be used to submit nonemergency reports through text, photos or videos; submit information anonymously to VUPD; assign contacts to monitor users' safety at the users' request; access information about the Vandy Van shuttle service; and view VUPD emergency guides.
In an emergency, tapping the app's "GET HELP" icon will give the users the options of:
• Calling VUPD
• Texting VUPD
• Calling 911
Calling 911 routes the call to the nearest 911 call center. Choosing the option to call or text VUPD notifies the VUPD Communications Center, where communications officers will see the user's profile information and GPS location, which will allow VUPD officers to respond even if the caller is unable to give his or her location.
SafeVU is available through both the Apple Store and the Google Play store. Search for "SafeVU," all one word.