Media Inquiries
Latest Stories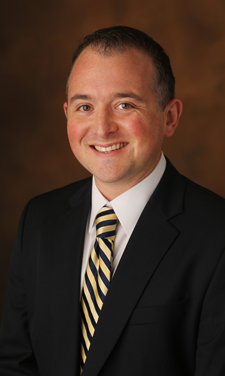 Vanderbilt Business Services has named Sean Carroll as director of Printing Services.
Carroll, a graduate of the University of Tennessee, has more than 15 years of leadership in the graphic communications industry and began his Vanderbilt career as assistant director of Printing Services in 2011.
"Sean's wealth of industry knowledge, high standard for customer service and strategic vision have already had a tremendous impact, and I am confident that his leadership will result in outstanding service to Vanderbilt from a best-in-class operation," Assistant Vice Chancellor for Business Services Laura Nairon said.
In addition to Carroll's promotion to director, Printing Services is embarking on an exciting new direction and strategic plan. This roadmap, dubbed "Printing Services 2.0," caps a nearly six-month-long planning process that involved extensive financial analysis, customer surveys and focus groups. The result is a new operating mission and expanded charter, with a revised mission statement that reads as follows:
"Printing Services provides Vanderbilt University with end-to-end solutions for printed communications and a commitment to delivering economical results, superior quality and outstanding customer service."
According to Carroll, Printing Services' goal is to manage all aspects of printing at Vanderbilt, including its fleet of multifunction copiers and outsourced printing.
"[lquote]By leveraging our scale and industry expertise, our aim is to become Vanderbilt's single point of contact for all things print,"[/lquote] Carroll said. "We consider ourselves a resource to both the university and Medical Center communities, and are ready, willing and able to manage printed communications—from one copy to 1 million copies."
Printing Services plans to make considerable improvements in its workflow technology to enable faster turnaround time and lower costs to the institution.
"Along with our commitment to environmental stewardship through our FSC certification, Printing Services will offer best-in-class technology to support our colleagues' needs," Carroll added.
Printing Services can be reached at (615) 936-4544 or online at printingservices.vanderbilt.edu.