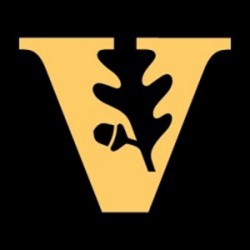 UPDATE 10/2/15: The suspect involved in the Sept. 25 robbery/car jacking in a Vanderbilt University Medical Center parking garage has been identified and was arrested this morning in Murfreesboro.
Original post: On the morning of Sept. 25, an individual was approached in the Vanderbilt University Medical Center East Garage by a male subject brandishing a handgun, who demanded the individual's wallet and vehicle. The suspect then reportedly robbed another individual near the intersection of 21st Avenue South and Medical Center Drive before fleeing the area in the victim's vehicle, described as an extended-cab white GMC 2500 pickup truck.
The suspect was described as a black male, approximately 6' tall, 200 pounds, with shoulder-length dread locks, wearing a black-and-white T-shirt and white sleeveless undershirt, baggy blue jeans, white tennis shoes, and one gold earring in each ear. The handgun is believed to be a .45 caliber gray semi-automatic.
If you have information about this or a similar incident, please call the Vanderbilt University Police Department at (615) 322-2745.
Risk reduction tips:
If strangers approach, maintain a distance and be observant.
Stay alert and trust your instincts. If you feel uneasy, leave the immediate area. Go to a safe location and notify VUPD. In an emergency, dial 911 or use a blue light phone.
Contact: Vanderbilt University Police Department, (615) 322-2745