Media Inquiries
Latest Stories
Barnes & Noble at Vanderbilt welcomes legendary songwriter Bobby Braddock on Monday, Oct. 19, at 7 p.m. for a live interview, performance, and a signing of his book Bobby Braddock: A Life on Nashville's Music Row.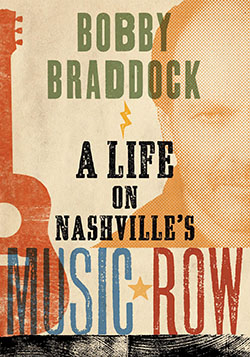 Braddock has penned many chart-topping country hits through the years, including "He Stopped Loving Her Today," "D-I-V-O-R-C-E," "Golden Ring," "Time Marches On," "I Wanna Talk about Me" and "People Are Crazy." He's been prowling the streets of Nashville's Music Row since the 1960s, plying his trade and selling his songs to singers like George Jones, Tammy Wynette and Toby Keith.
Braddock recounts those experiences in his new book, which was co-published by Vanderbilt University Press and the Country Music Foundation Press, giving readers an inside look at the beating heart of Nashville country music.
Entry to the event requires purchase of A Life on Nashville's Music Row, along with an original receipt from Barnes & Noble at Vanderbilt. For more information contact John Lasiter or call (615) 343-2665.