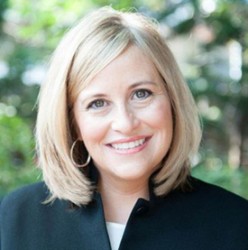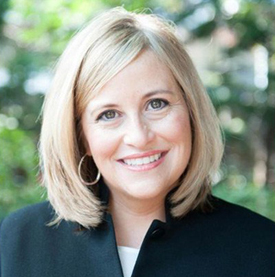 Two candidates with close ties to Vanderbilt University were elected to office within the Metropolitan Government of Nashville and Davidson County on Sept. 10.
Megan Barry, Nashville mayor-elect, earned her MBA degree from the Owen Graduate School of Management in 1993. She is married to Bruce Barry, Brownlee O. Currey, Jr., Professor of Management and professor of sociology at Vanderbilt.
Barry, the first woman elected mayor of Nashville, takes office Sept. 25. On Sept. 16 she announced her transition team to be led by Charles Robert Bone, a 2000 graduate of Vanderbilt Law School. Barry also tapped Beth Fortune, vice chancellor for public affairs, to serve on the transition team.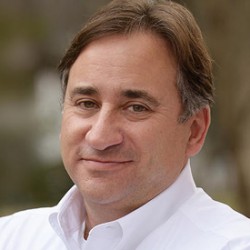 In addition, Jim Shulman was elected a Metropolitan Council member-at-large. Shulman earned his undergraduate degree at Vanderbilt in 1982 and his J.D. degree from Vanderbilt Law School in 1985. The new Metro Council will hold its first meeting Oct. 6.
Barry succeeds several Vanderbilt alumni who have served as mayor since the consolidation of the municipal government of Nashville with the government of Davidson County in 1963.
Vanderbilt alumni serving as mayor since 1963 include:
Karl Dean, J.D.'81, who served as mayor from 2007 to Sept. 25, 2015.
Bill Purcell, J.D.'79, who served as mayor from 1999 to 2007. Purcell is currently an adjunct professor of public policy studies at Vanderbilt.
Bill Boner, M.A.'69 (George Peabody College), who served as mayor from 1987 to 1991.
Beverly Briley, who attended the School of Engineering from 1930 to 1931 and served as mayor from 1963 to 1975.
Vanderbilt played a role in several events leading up to the Aug. 6 general election and the Sept. 10 runoff.
The university hosted a live televised debate between mayoral runoff candidates Barry and David Fox at Blair School of Music's Ingram Hall Aug. 24. The debate was co-sponsored by the League of Women Voters and NewsChannel 5.
Vanderbilt joined three other Nashville organizations in co-sponsoring an Aug. 20 forum for the 10 at-large runoff candidates vying for the five open seats on the Metro Council. The forum was held at Belmont United Methodist Church.
On July 16, Vanderbilt hosted a Meet the Candidates picnic at the Vanderbilt Recreation and Wellness Center for all of the candidates for mayor, vice mayor and Metro Council.
Earlier in the summer, Vanderbilt played host to the Mayoral Candidates Forum on LGBT Issues. The event was held June 23 in Ingram Hall and co-sponsored by the Nashville LGBT Chamber of Commerce, Tennessee Equality Project, Tennessee Stonewall Bar Association and Tennessee Transgender Political Coalition. Also on June 23, Vanderbilt participated in the Nashville Area Chamber of Commerce Midtown Advisory Group's Candidates Forum for the 17th, 18th, 19th and 20th Metro Council districts.