Media Inquiries
Latest Stories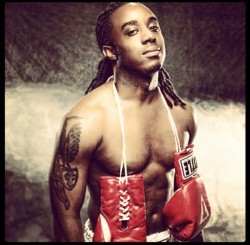 This fall, the Vanderbilt Recreation and Wellness Center is offering opportunities to train with their professional staff through boxing clinics and 5K/half-marathon running clinics.
During the boxing clinics, you'll learn to bob, weave and move like a professional boxer as you are taught by USA Boxing Certified coach Tramaine Cook. No experience necessary and the staff is happy to help you select the level that best suits your needs. Beginner clinics are Mondays and Wednesdays 5–6 p.m. and Advanced clinics are Mondays and Wednesdays 6:15-7:15 p.m.
Each boxing clinic registration costs $75 and is non-contact. Kits are also available for an additional $50 that includes gloves, hand wraps and a speed rope. Classes are limited to 25 participants each and the registration deadline is Sept. 25.
Beginners and seasoned runners are encouraged to train for the Nashville Marathon during our "Couch to 5K" and half-marathon running clinics Sept.10–Oct. 29.
VRWC fitness associates provide training regimens each week with no preregistration required. All participants will receive $10 off their Nashville Marathon registration just for participating. VRWC members can participate in the running clinics for free and nonmembers can participate for $10 per class.
For more information, email Jennifer Ray at jennifer.e.ray@vanderbilt.edu or Kara Philpot at (615) 322-0811 or kara.l.philpot@vanderbilt.edu.