Media Inquiries
Latest Stories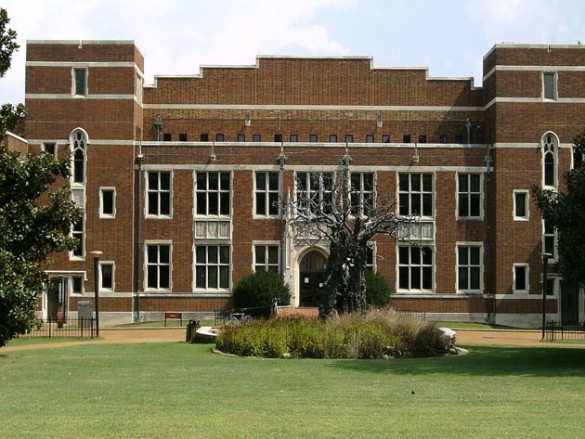 Vice Provost for Learning and Residential Affairs Cynthia Cyrus has appointed a faculty committee, chaired by School of Law Dean Chris Guthrie, to conduct a search for the position of Vanderbilt university librarian. Nominations for the position are now open and may be submitted on the Office of the Provost website.
"This is a pivotal moment for the future of our library system and the students and scholars that depend upon it," Provost and Vice Chancellor for Academic Affairs Susan Wente said. "I'm grateful to Cynthia and Chris for spearheading this process and am thankful to the faculty and staff charged with finding the next leader for this critical university resource."
The university librarian will report to Cyrus and will serve as the executive administrator of the Jean and Alexander Heard Library, with responsibility for the Television News Archive and nine divisional libraries. Those libraries include: the Central Library, Special Collections and University Archives, Peabody Library, Divinity Library, Alyne Queener Massey Law Library, Walker Management Library, Anne Potter Wilson Music Library, Sarah Shannon Stevenson Science and Engineering Library, and the Eskind Biomedical Library.
One of the new librarian's first priorities will be establishing plans to implement the recommendations the Future of the Libraries Committee detailed in their April 2015 report.
"Thanks to the thoughtful and thorough work of the faculty and staff who served on the Future of the Libraries Committee, our new university librarian will be prepared to move quickly and effectively to position our libraries to serve the evolving needs of the university community," Cyrus said.
The university librarian will oversee collection acquisition and development, budgeting, staff, fundraising, the maintenance and formation of state, regional, national and international partnerships, library services, physical space, information technology adoption and development, website development and strategic planning. The ideal candidate will be a collegial, visionary and experienced leader, with the proven ability to manage, develop and forward the strategic vision of an academic research library, while successfully implementing operational details and managing staff.
Cyrus is also seeking nominations of library staff members to serve on two interview teams. "The interview process will be a critical element of the job search, and it's important that there is a diverse range of perspectives and expertise from the Library on the interview teams," she said.
The search committee members are:
Chris Guthrie, dean and John Wade-Kent Syverud Professor of Law, chair;
Kathleen L. Gould, associate dean for biomedical sciences and Louise B. McGavock Professor, cell and developmental biology;
Craig Anne Heflinger, professor, human and organizational development;
James Hudnut-Beumler, Anne Potter Wilson Professor of American Religious History;
Lutz Koepnick, Gertrude Conaway Vanderbilt Professor of German, professor of film studies;
Ranga Ramanujam, professor of management; and
Greg Walker, associate professor of mechanical engineering.
Jody Combs has served as interim dean of the libraries since Aug. 1, 2014.
Submit a nomination for university librarian >