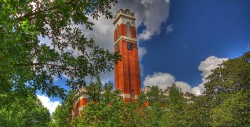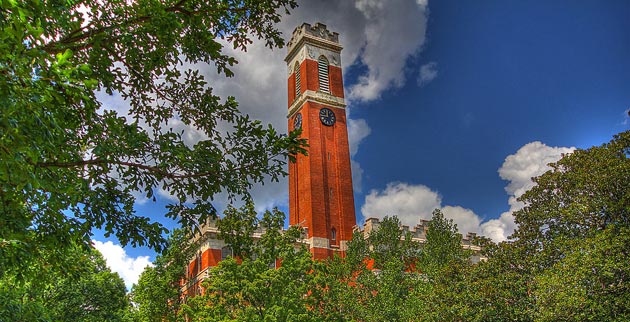 At noon on Friday, Sept. 11, four chimes will sound from the bell tower of Kirkland Hall symbolizing the four crash sites and solemnizing both the tragedy and the extraordinary heroism that define Sept. 11, 2001, as a day of both loss and unity.
The four chimes representing the four separate attacks—on the Twin Towers of the World Trade Center, on the Pentagon, and on United Flight 93—will toll as Benton Chapel's doors open for a moment of remembrance, quiet reflection and solace, assisted by the Office of the University Chaplain and Religious Life.
This time of remembrance, including the opportunity to gather in the university chapel, is offered in a nonsectarian spirit available to all.