Kudos: Read about faculty, staff, student and alumni awards, appointments and achievements
by
Kara Furlong
Sep. 4, 2015, 5:09 PM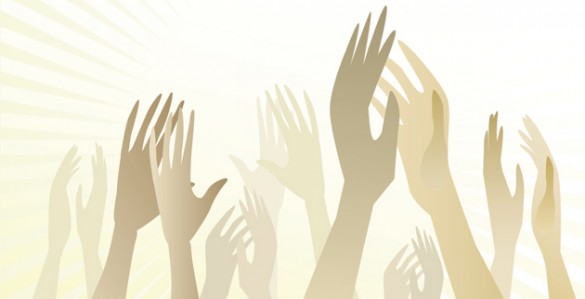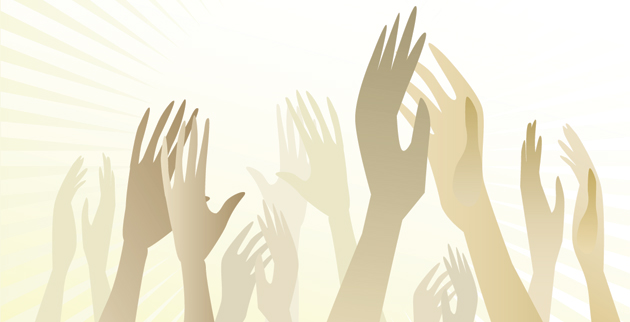 Samar Ali, BS'03, JD'06, director of Lodestone Advisory Group and attorney with Bone McAlester Norton; Mario Avila, MBA'12, CEO of Emerge Financial Wellness and director of the Turner Family Center for Social Ventures at Owen Graduate School of Management; Lucia Folk, BA'94, vice president for public affairs at CMT; Beth Fortune, vice chancellor for public affairs at Vanderbilt; and Ron Samuels, MBA'84, chairman, CEO and founder of Avenue Bank, have been named to the 2015-16 class of Leadership Tennessee. The leadership education program is designed to cultivate a network of business, nonprofit, education and government leaders who are committed to addressing the state's challenges and opportunities.
Rebecca Haw Allensworth, associate professor of law, has received the 13th Annual Jerry S. Cohen Memorial Fund Writing Award along with Aaron Edlin, the Richard Jennings Professor of Law and professor of economics at the University of California–Berkeley, for their article "Cartels by Another Name: Should Licensed Occupations Face Antitrust Scrutiny?" which appeared in the University of Pennsylvania Law Review.
Joy Calico, professor of musicology and director of the Max Kade Center for European and German Studies, delivered the German Studies Association/Berlin Program Distinguished Lecture at the Freie Universität in Berlin in July.
Earl Fitz, professor of Portuguese, Spanish and comparative literature, spoke at the Third International Translation Conference on the topic of "Translation as Creative Writing." He also provided the lead essay, "Goethe's 'Weltliteratur' and the World of Lusophone Letters: The Case of Brazil," for a commemorative 50th issue of Brasil/Brazil on Brazilian literature as world literature.
Edward H. Friedman, Gertrude Conaway Vanderbilt Professor of Spanish and director of the Robert Penn Warren Center for the Humanities, has published essays in A History of the Spanish Novel (Oxford), The Picaresque Novel in Western Literature (Cambridge), Approaches to Teaching Cervantes's 'Don Quixote' (MLA) and Perspectives on Early Modern Women in Iberia and the Americas (Escribana), as well as essays on Hispanic studies in the United States in El español en el mundo (Instituto Cervantes) and ¿Por qué España? (Galaxia Gutenberg). He guest edited a special number (30.3 [2015]) of the journal Confluencia in memory of Professor Elias L. Rivers.
John McLean, Stevenson Professor of Chemistry, will give the lecture "Human-on-a-Chip: Navigating Stormy Biological Seas" at the 2015 R&D 100 Awards & Technology Conference in Las Vegas in November.
Vanderbilt's chapter of Mortar Board has been recognized with the Silver Torch Award. The honor is presented to chapters that execute all national criteria and deadlines while promoting scholarship, leadership and meaningful service to their institutions.
Sokrates Pantelides, University Distinguished Professor of Physics and Engineering, will receive a Scientific Excellence Award at the Sixth International Micro-Nanoelectronics Conference in Athens, Greece, in October.
Philip Rasico, professor of Spanish and Portuguese, has received the 25th International Ramon Llull Award for research, teaching and promotion of the Catalan language and culture. The award is made annually and the recipient is chosen by a panel of scholars representing the Fundació Ramon Llull as well as the Fundació Congrés de Cultura Catalana.
Vanderbilt University has been selected for the 2014 President's Higher Education Community Service Honor Roll in the Economic Opportunity category by the Corporation for National and Community Service. The honor roll highlights the role colleges and universities play in solving community problems and placing more students on a lifelong path of civic engagement by recognizing institutions that achieve meaningful, measureable outcomes in the communities they serve.
Eugene Vorobeychik, assistant professor of computer science and of computer engineering, and Myrna Wooders, professor of economics, have been awarded a grant for $442,051 for the next three years in support their research project "Theory and Application of Mechanism Design for Team Formation." The project addresses questions of design of mechanisms for efficient team formation from the perspectives of computer science, microeconomics, experimental economics and game theory. The grant is sponsored by the Division of Information and Intelligent Systems of the National Science Foundation.
Julian Wuerth, associate professor of philosophy, has received the North American Kant Society's Annual Book Prize for his 2014 work Kant on Mind, Action and Ethics.